Research and Development Services
New Growth Factors (GF) Detection Service Regulates Cell Growth and Development
Press Release Summary: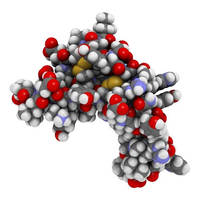 Luminex cytokine detection platform provides high throughput and speed
Detection range can reach 3-5 orders of magnitude
Ideal for hematopoietic regulation, tumorigenesis, wound healing and angiogenesis
---
Original Press Release:
Creative Proteomics Cytokine Launches Growth Factors (GF) Detection Service for Your Research
Cytokine, a subdivision of Creative Proteomics, specializes in providing cytokine research and analytical services for researchers in the pharmaceutical and biotechnology industries, as well as academic institutes and government agencies. Recently, the product manager of the company is pleased to announce the launch of the growth factors (GF) detection service for further research enhancement.
Cytokines and growth factors are chemical messengers that mediate intracellular communication to regulate cellular and nuclear functions. These soluble messengers bind cell surface receptors, which in turn initiate a transmembrane and intracellular cascade of events in the signal transduction process. Growth factor and cytokine receptors include many that are linked through G-proteins to membrane-bound phospholipase C (PLC) and protein tyrosine kinases (PTK). Activation of protein kinases catalyzes the phosphorylation of other cellular proteins, which may orchestrate functional processes of the cell and impact the protein kinase cascade that regulates nuclear events.
Growth factors can bind to specific receptors on the cell membrane, thus regulating cell growth and development. It plays an important role in human immunity, hematopoietic regulation, tumorigenesis, inflammation and infection, wound healing, angiogenesis, cell differentiation, apoptosis, morphogenesis, and embryogenesis. Creative Proteomics provides a professional growth factor detection platform for scientific research. According to different purposes, its professional analysts are capable of customizing exclusive solutions that suit specific requirements.
"Creative Proteomics has professional growth factors detection platform – the Luminex multiplex assay platform. Luminex utilizes fluorescently encoded microspheres and specific antibodies to differentiate target molecules. Different microspheres can be combined freely to a certain extent so that up to 100 analytes can be tested simultaneously in a single experiment," stated Creative Proteomics' senior scientist.
Advantages of Creative Proteomics' Luminex cytokine detection platform:
1. High throughput and speed: Analyze fluorescence at speeds of 5,000-15,000 pcs/s; Real-time qualitative and quantitative analysis of multiple targeted molecules can be performed simultaneously within 3 hrs of one sample.
2. High sensitivity: The detection range can reach 3-5 orders of magnitude, and the lowest detection concentration can reach 0.1 pg/mL.
3. High specificity and accuracy: The homogeneous immunoassay does not require washing, reducing experimental errors caused by washing during operation; Utilizes flow-through laser technology to detect each microsphere, preventing interference from heterogeneous antigens (antibodies) in the specimen.
"We also offer other assays, such as real-time quantitative polymerase chain reaction assays, ELISA and flow cytometry, to meet your different research needs. We will choose the right technology combination according to your project and help researchers obtain higher-quality scientific research data," he further added.
About Creative Proteomics
Creative Proteomics is an innovative contract research organization that focuses on using advanced equipment platforms and optimized detection technology to help researchers around the world reduce time and costs. The company has a proprietary laboratory information management system to strengthen laboratory quality monitoring and management, ensuring the efficiency and security of customer data.
Contact:
Address: Shirley, NY 11967, USA
Email: contact@creative-proteomics.com