New Flexotherm(TM) Heated Products Gaining Traction with Major OEMs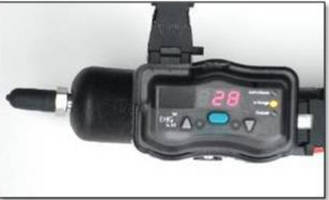 Neptech, Inc. just announced a new line of Flexotherm(TM) Heated Lines offering industry-leading quality, durability and value. Building on its core strength in the electrically heated products category, they've now added a new smoke meter line that is compatible with virtually any opacity monitor on the market. After successful prototype testing with a leading diesel engine manufacturer, full scale production began in the first quarter. While Flexotherm(TM) has been a force in the emissions testing arena, they continue to extend their technological and engineering expertise into heated products for continuous emission monitoring, hot runner applications, as well as heated sanitary lines used for pharmaceutical and food processing applications. "There's no doubt that we have benefitted from working with industry leaders in manufacturing, technology and R&D, according to Michael Seacord, President of Neptech." They demand that we keep pace in terms of quality, innovation and continuous improvement in every aspect of our business. The customer feedback and test data indicate that our Flexotherm(TM) heated lines are superior starting right at the core of electro-polished stainless steel, high-grade alloy heating elements, and aluminized silicone outer sleeves for insulation and durability. The overall attention to detail adds up to consistent quality and performance." Neptech also recently expanded its in-house manufacturing capabilities, with investments in the equipment and manpower for CNC milling, machining and fabrication. These steps are paying dividends with more standardized components, quality controls, reduced outsourcing costs, and accelerated production schedules. This enables Neptech to carry most standard components in stock, while allowing the flexibility to build custom orders to precise specifications within a matter of days. While many manufacturers have been in survival mode, the investment in product quality and focus on improving cost-efficiencies during the recent downturn have positioned Neptech and the Flexotherm(TM) brand of heated products as a formidable competitor for years to come. visit: neptechinc.com/heated-hose-and-sample-lines About the Company
Neptech is proud to be a veteran-owned American manufacturer based in Highland, Michigan engaged in the manufacture and distribution of industrial heated products and a full line of related components, filters, valves, including the Flexotherm® brand of electrically heated lines, high-temp silicone blankets, heated filters and sample probes for emissions testing. The company also manufactures custom lines for CEMS applications, as well as a full line of coalescing filter elements.
More from Controls & Controllers