New Fiber-Optic Laser Peening System Delivers High Pulse Rates
Press Release Summary: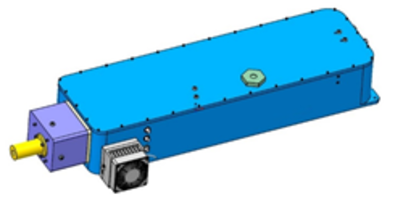 The Fiber-Optic Laser Peening System comes with miniature mirrors, lenses and water injection/extraction mechanisms. The unit prevents cracking and corrosion of small, hard-to-reach parts in new applications. The system consists of instrumentation, safety controls, operator video screens and modular container. It reinforces the stability of the metal penetrations.
---
Original Press Release:
LSP Technologies' Portable Laser Peening System Combats Metal Fatigue in Hard-to-Reach Parts
DUBLIN, OHIO (PRWEB) AUGUST 07, 2018 - LSP Technologies is designing a new portable fiber-optic laser peening system to improve fatigue life and prevent cracking and corrosion for small, hard-to-reach parts in new applications.
The Portable Laser Peening System will include miniature mirrors, lenses, and water injection/extraction mechanisms for complex maintenance, repair, and manufacturing environments. This means the portable system will deliver effective laser peening with lower energy, higher pulse rates, and the maneuverability of fiber optics.
The new portable equipment will include 
The Portable Laser Peening System
Fiber optic delivery
Fiber-ready laser peening application tools
Flexible water supply and water capture management
Instrumentation, safety and controls
Operator video screens
Modular containers for repair and maintenance facilities
"The portable design adds a new dimension to the company's Laser Peening System and provides a glimpse of versatile and effective innovation for customers," said LSP Technologies, Inc. President and CEO Jeff Dulaney. "Our new Portable Laser Peening System will reinforce the stability of metal penetrations that would otherwise be more vulnerable to tearing and cracking. Making laser peening portable enough for maintenance, repair, and specialized manufacturing will dramatically expand the growth potential for this technology," he said.
Engineers at LSP Technologies are working closely with customers to understand the stressful operating conditions for components and to develop the kind of portable laser peening systems that will meet many challenges in the manufacture of specialized metal components.
In laser peening, a high-energy, short-duration laser pulse produces a rapidly expanding plasma burst on surface of a metal part, generating a shockwave that alters its microstructure to increase resistance to fatigue, corrosion and cracking. Water provides a transparent overlay to contain and heighten the shockwave.
LSPT pioneered Laser Peening Systems in the 1990s, beginning with metal improvement for jet engine fan blades for military aircraft. The company has consistently served a wide range of aerospace clients, as well as the power generation, heavy equipment, and automotive markets.
LSP Technologies is the world's premier laser peening services, technology, and equipment provider. It is the only company in the world selling, installing, and integrating state-of-the-art laser peening systems into manufacturing, maintenance, and research facilities. The company has been providing laser peening production services for clients in the aviation and power generation industries for over twenty years and has been awarded more than fifty patents for innovations in laser peening equipment and technology.
For more information, please see http://www.lsptechnologies.com.
Contact Information
David Lahrman, Vice President of Business Development
LSP Technologies, Inc.
http://lsptechnologies.com
614-718-3000
Mike Mahoney, Technical Writer
LSP Technologies, Inc.
http://www.lsptechnologies.com
614-203-7616
More from Machinery & Machining Tools