New eWON Cosy Gateway Ensures Connectivity Continuity
Press Release Summary: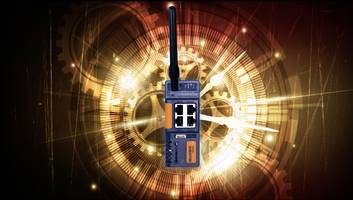 eWON Cosy Remote Access Gateway allows user to access, troubleshoot, program, monitor and control machines from remote locations. The unit automatically switches to 3G when 4G network becomes unstable, congested or unavailable. The gateway consists of a SIM card with data plan that is needed for connecting to Talk2M cloud-based solution and access to industrial control system.
---
Original Press Release:
eWON® Cosy Connects Machines to the Internet Using 4G
HMS Industrial Networks announced today the release of the new 4G LTE (Europe, North America) for its award winning remote access gateway, eWON Cosy. This enables users to access, troubleshoot, program, monitor and control machinery remotely.
Using an eWON Cosy with a 4G cellular connection allows users to access their machinery in remote places where Ethernet is not available.
4G provides many advantages: A more reliable connection
The Cosy 4G router can not only connect to the newest LTE (Long-Term Evolution) networks, but it also ensures an automatic fall-back to lower cellular connectivity. If the 4G network becomes unstable, congested or unavailable, the connection will automatically switch to 3G (HSPA/WCDMA). In other words, it ensures continuity in connectivity continuity, no matter what the network circumstances are.
Faster communication
4G connectivity is also beneficial when it comes to latency: there is a better interaction and compatibility with the latest equipment installed by Mobile Network Operators (MNO). Furthermore, it can also provide better network coverage depending on the mobile installations provided by the MNO. As the Cosy 4G comes in 2 variants, it ensures a wide compatibility with major MNO's and covers Europe, the Middle East and Africa, North America.
For remote access, a SIM card with a data plan is all that is needed to connect to the Talk2M cloud-based solution and access an Industrial Control System.
Read more on www.ewon.biz.
HMS Industrial Networks
HMS Industrial Networks is the leading independent supplier of products for industrial communication including remote management. HMS develops and manufactures solutions for connecting automation devices and systems to industrial networks under the Anybus, IXXAT and eWON brands.
Development and manufacturing take place at the headquarters in Halmstad, Sweden and in Ravensburg, Germany. Local sales and support are handled by offices in Belgium, China, Denmark, France, Germany, India, Italy, Japan, UK, and USA. HMS employs over 500 people and reported sales of 101 million EUR in 2016. HMS is listed on the NASDAQ OMX in Stockholm.
HMS Industrial Networks Inc
35 E. Wacker Dr, Suite 1700
Chicago , IL 60601 USA
Phone: 13128290601
Fax: 13126292869
us-sales@hms-networks.com
HMS Industrial Networks
Stationsgatan 37
30245 Halmstad
Sweden
www.anybus.com
Michela NALIN
Phone: +46 351729 93
Fax: +46 351729 09
min@hms.se
More from Packaging Products & Equipment