New DVR 922 Dual Screen Action Camera Includes Bike and Helmet Mount
Press Release Summary: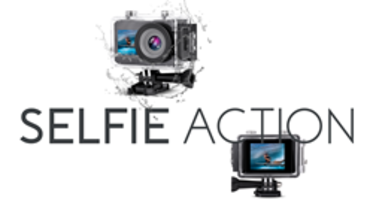 4K, 16 megapixel camera captures ultra HD footage
Front facing screen allows for both images and selfies on any adventure
Wi-Fi connectivity gives access to share photos, videos and a simple mechanism for downloading them to devices right after snapping them
---
Original Press Release:
Vivitar Releases First of its Kind Affordable 4K Action Camera with Dual Screens, One Front and One Rear Facing, Now Available in Walmart Stores
Share Your Selfie Action Adventures on Social Networks with Wi-Fi on First to Market Vivitar DVR922
Edison, N.J. (PRWeb) May 20, 2019 -- Vivitar, a legacy family brand of fun and affordable tech products, today announces the launch of the first ever action camera with a revolutionary front facing screen. The DVR922 4K camera is now available at Walmart retail locations across the country. The 4K, 16 megapixel camera captures ultra HD footage, and with the front facing screen, allows for both great images and selfies on any adventure.
Each camera includes a bike and helmet mount, making it easy to strap on for any adventure. Wi-Fi connectivity gives users easy access to share photos and videos, and a simple mechanism for downloading them to devices right after snapping them. Filming weekend trips to the beach or lake won't be a problem, as each camera also comes standard with waterproof casing. At $69.99, it's easier than ever to own the most innovative action camera technology on the market. With summer activities right around the corner, this camera is the perfect graduation or Father's Day gift for the explorers in your life.
"We are thrilled to offer the public a product that is the first of its kind at the largest retailer in the world," said Edward Cohen, Vice President, Vivitar Technology Division. "At Vivitar, we strive to release cutting edge technology at very affordable price points. With summer right around the corner, this is the perfect time to release a camera for family vacations, providing consumers nationwide the opportunity to capture precious memories."
Vivitar is also announcing the release of the DVR757 in Walmart stores - a 4 in 1 Go Cam which can be used as a digital camera, action camera, dash cam, or camcorder. The camera does not require an extra case and comes waterproof right out of the box. The 12 MP camera features a two inch screen, offering the opportunity to snap the perfect shot while on the go. The Go Cam comes with helmet, bike, and car mounts, making it versatile for any situation. At the extremely affordable price of $29.99, this camera is a must buy for any adventurer's on a budget.
The DVR922 Dual Screen Action Camera and the DVR757 Go Cam 4 in 1 are both now available in Walmart stores nationwide, and retail at $69.99 and $29.99 respectively. For more information, visit http://www.vivitar.com.
About Vivitar
Vivitar designs and manufactures affordable consumer electronics ranging from on-trend digital lifestyle products for millennial consumers to cameras and accessories for amateur and professional photographers. With a rich heritage dating back to 1938, the company's portfolio today spans mobile and audio accessories, cameras, and a constantly evolving array of specialty products in emerging electronics categories. It also is the largest supplier of digital still cameras, camcorders and accessories around the world, harkening back to its origins as an importer of photographic equipment and its subsequent development of industry-leading mass-market cameras, lenses and flashes. A division of Sakar International since 2008, Vivitar is headquartered in Edison, NJ, with offices in the United Kingdom, Latin America, Canada, Australia and Hong Kong, and global retail distribution through more than 100,000 mass market and specialty locations. For more information, visit http://www.vivitar.com or follow the company on social media at Facebook, Twitter, YouTube and Instagram.
Contact Information:
Dan Capawana
Resound Marketing
609-279-0050 x 109
More from Electrical Equipment & Systems