New DC Linear Brush-type Servo Amplifiers for Low Noise Operation
Press Release Summary: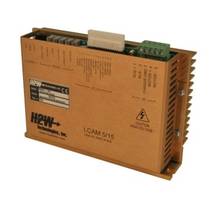 LCAM 5/15 allows the current to flow continuously to the motor which prevents any dead-band issues that occur in many PWM type amplifiers
Available with wide power supply range of +24 to +70 volts DC
Ideally suited to drive complete line of voice coil linear actuators
---
Original Press Release:
Linear Servo Brush-type Amplifier
H2W introduces a new (DC Linear Brush-Type Servo Amplifier LCAM 5/15) that is ideally suited to drive our complete line of voice coil linear actuators. Linear amplifiers allow the current to flow continuously to the motor which prevents any dead-band issues that occur in many PWM type amplifiers. Additionally, linear amplifiers have low EMI, and no audible noise that also can be found in many PWM type amplifiers. Therefore because of their high current loop bandwidth, coupled with a low EMI, this leads to a smooth motion profile, which make linear amplifiers the best choice for high precision applications. They are often used in precision stages to drive linear motors or voice coil actuators in semiconductor, medical, and optical equipment, since most voice coil actuators have very low inductance windings (less than 1 mH), this makes a linear servo amplifier the preferred method to drive voice coils.
Amplifiers will be preset to match the continuous and peak current specifications of any H2W voice coil motor. Available from stock for immediate shipping.
Features:
Designed for Low Noise Operation
High Output Current: 5A Continuous Output, 15A Peak Output
Wide Power Supply Range: +24 to +70 Volts DC
Wide Bandwidth: 6.5kHz (90 Degree Phase Shift)
Current or Velocity Mode Operation
Amplifier Over-Temperature Protection
Amplifier Enable Input
Fault Indicator Output
Adjustable DC Offset Voltage
H2W Technologies is dedicated to the design and manufacture of linear and rotary motion products that are used in the motion control industry. The complete line of linear electric motors includes: single and dual axis linear steppers, DC brush and brushless linear motors, voice coil actuators, and AC induction motors. Also offered is a complete line of ball screw, lead screw and belt driven positioning stages.
Other motion control products include: limited angle torque motors for compact, limited angular excursion rotary servo applications, 3 phase brushless rotary servo motors with matching digital servo amplifiers and permanent magnet linear brakes for fail-safe, zero power braking for baggage handling and people moving applications as well as amusement park rides.
With over 85 years combined experience in the linear and rotary motion field, the H2W Technologies team of engineers offers the optimal solution to the most demanding motion control requirements.
For additional information please contact Mark Wilson at H2W Technologies, 26380 Ferry Court, Santa Clarita, CA 91350; Tel: 888-702-0540, Fax: 661-251-2067, E-Mail: sales@h2wtech.com or visit the website at www.h2wtech.com.
Contact This Company Download Spec Sheet
More from Communication Systems & Equipment