New 3.5" TFT from Densitron Brings Graphics to Life with its Breathtaking Full VGA Resolution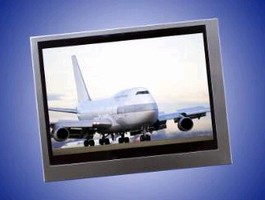 Surpassing today's expectations by offering tomorrow's needs is part of Densitron's core mission. This time, we at Densitron have concentrated our effort to bring you a compact 3.5" TFT display that has amazing full VGA resolution.

While many other 3.5" TFT displays used in portable applications nowadays only provide resolution as good as QVGA standard, Densitron's new LMR40823 TFT offers a full 640 x 480 dots resolution with 262k colours and an impressive 225 pixel per inch (ppi). These great features open up a host of new graphic enhancement possibilities for the next generation of portable devices.

Measuring a compact 84.25 x 65.4 x 3.5 mm, the new 3.5" TFT display also offers vivid and well-saturated colours thanks to a bright - but low power consumption - LED backlight which is capable of emitting 250 nits.

Furthermore, the LMR40823 is RoHS compliant and comes with a digital TTL 18-bit interface that operates perfectly under a wide temperature range, making it favourable for a broad range of portable applications, ranging from medical to measurement equipments and from instrumentation to communication devices.

Samples, demonstration units and technical specifications of our new 3.5" TFT display are available upon request.

Related