NCWT1 the Ideal Tape for Car Washes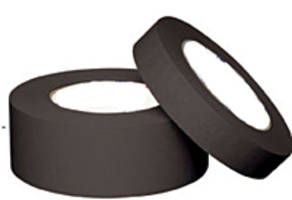 NADCO® Tapes and Labels Inc., has started distributing NCWT1 (moisture-resistant masking tape) to car washes.
Sarasota, Fla. - When a vehicle travels through a car wash, there is the potential risk for the rear windshield wiper to be broken. Fortunately, this can be easily avoided by simply taping the wiper down before entering the wash.
However, the car wash needs to be using a specific tape for this situation, and that tape is NCWT1.
NADCO® Tapes and Labels, Inc. started distributing NCWT1, specifically with car washes in mind. This product is a black, moisture-resistant masking tape; it is strong enough to remain for the duration of the car wash and can be easily be removed without damaging the exterior of the car. NCWT1 has a medium crepe paper backing, with a natural rubber/resin adhesive.
Tony Milen, president of Clear Sunset Carwash and NADCO® customer said, "This tape (NCWT1) is more dependable than most other tapes due to its ability to adhere to dirty surfaces, and it remains in place going through our wash process. It comes off easily when pulled and does not leave any residue."
NADCO® Tapes & Labels, Inc. is an acknowledged leader in the pressure sensitive adhesive tape and label industries. We are devoted to providing our customers with products that comply in all safety areas while meeting demand industry standards.
For more information about NCWT1 visit us online at nadcoinc.com.
2240 72nd Terrace East
Sarasota, FL. 34243
(941) 751-6693
Contact:
Lorie Mathews
(941) 751-6693
Contact This Company Download Spec Sheet
More from Labels Tags Signage & Equipment