Mold Release targets urethane automotive components.
Press Release Summary: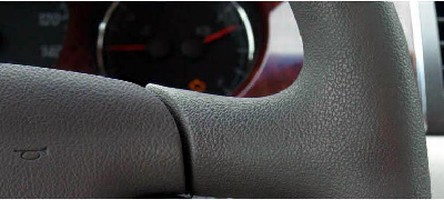 Providing low gloss control from 1.8-2.4, Mold Release Coating RC 7644 preserves richness of paint color while offering scuff and mar resistance. Product also lowers build-up on mold surfaces and performs well with glued leather adhesion. Packaged in 5 gallon pails, 55 gallon drums, and 345 gallon totes, RC 7644 is suited for automotive steering wheels, armrests, and interior components.
---
Original Press Release:

New Mold Release for Low Gloss, Urethane Auto Components



After extensive lab and product testing Huron Technologies, Inc.'s new Release Coating 7644 proved to achieve superior results for molding urethane automotive components. The lab, product and plant testing were extensive. Ongoing production use after the trials, verified all the test results.

Mold Release Coating RC 7644 performance results:

o Excellent uniformity of urethane surface including in-mold painted surface

o Low Gloss Control-targeted at 1.8--2.4, can be adjusted lower

o Preserves full richness of paint color

o Improves scuff and mar resistance

o Lowers build-up on mold surface

o Performs well with glued leather adhesion

Other Benefits:

o Consistent quality at less cost

o Easy to apply requiring less training and supervision

o Lower cost due to reduced mold maintenance

Uses: Automotive steering wheels, armrests and interior components

Mold Release Coating RC 7644 is packaged in 5 gal pails, 55 gal drums and 345 gallon totes. Huron Technologies, Inc. develops and manufactures a wide range of release coatings for polyurethane, rubber, and composites for off-the-shelf and custom applications.

Contact: Linda LaBarre, Marketing Manager, Huron Technologies, Inc. 415 Industrial Drive, Leslie, MI 49251. Ph: 517-589-0300, Fax: 517- 589-0390, Toll Free: 800-275-4902, Website: www.hurontech.com Email: info@hurontech.com

Contact:

Linda LaBarre, Marketing Manager

Huron Technologies, Inc.

415 Industrial Drive Leslie, MI 49251

Ph: 517-589-0300

linda.labarre@hurontech.com

More from Sensors, Monitors & Transducers