Mold Release Agent speeds mold cleaning time.
Press Release Summary: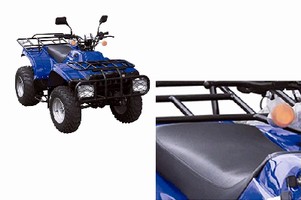 Intended for polyurethane foam, water-based Release Coating 7589 is typically used in seating applications for off road vehicles, motorcycles, and office furniture. Product can be wiped clean, eliminating need to remove molds from production for extra strength cleaning methods. In addition to providing smooth release, coating also ensures quality surface, unmarred by any reaction between release agent and polyurethane system. Solution is available in 5 gal pails, 55 gal drums, or 275 gal totes.
---
Original Press Release:

Productivity Improvements from New, Water Based Mold Release Agent



Huron Technologies, Inc. announces Release Coating 7589, a new, water based release agent for polyurethane foam, typically used in seating applications for off road vehicles, motorcycles and office furniture. The most important benefit delivered by this effective new release coating is the improvement in worker productivity. The productivity improvement comes from the speed at which the molds can be cleaned and by extending the time between mold cleanings. The benefit results from Release Coating 7589's custom formulation, specifically engineered to improve mold cleaning. Unlike harsh residues left by many polyurethane release agents, Release Coating 7589 can be simply wiped clean. This means customers are not forced to frequently remove the molds from production for time consuming, extra strength cleaning methods. Frequent off line cleaning can also cause production delays. Release Coating 7589 not only provides excellent, smooth release but also provides a quality surface, unmarred by any reaction between the release agent and the polyurethane system. In seating applications a smooth, defect free surface is key to producing quality parts. Huron Technologies' registered ISO 9001:2000 quality management system was used in verifying this product. Release Coating 7589 also passed a customer validation process including month long trials at multiple plants. Release Coating 7589 is available in 5 gallon pails, 55 gallon drums or 275 gallon totes. Free samples are provided for testing.

Website: www.hurontech.com
Email: info@hurontech.com

Contact: Linda LaBarre,
Marketing Manager
Huron Technologies, Inc.
415 Industrial Drive
Leslie, MI 49251
Ph: 517-589-0300
Fax: 517-589-0390
Email: Linda.labarre@hurontech.com

More from Computer Hardware & Peripherals