Mold Release Agent prevents surface flaws.
Press Release Summary: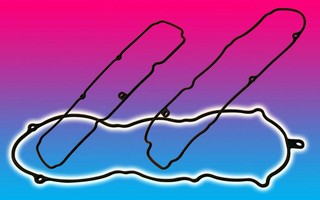 Designed for heat cured silicone rubber applications, EZR-311 semi-permanent, water based mold release coating produces high quality molded parts such as automotive engine gaskets and electrical insulators. It can be used at mold temperatures of 320-360ºF. EZR-311 works with single or multiple mold cavities and is available in 5-55 gal drums.
---
Original Press Release:

Water Based Mold Release Agent for Heat Cured Silicone Rubber



Huron Technologies, Inc of Leslie, MI introduces EZR-311, a semi-permanent, water based mold release coating designed for heat cured, silicone rubber applications. This specially formulated release agent produces high quality molded parts and prevents surface flaws such as knit line defects. EZR-311 can be used at mold temperatures of 320 º to 360 ºF. The product has a proven record of performance on products such as automotive engine gaskets, electrical insulators, etc.

EZR-311 works equally well with single or multiple mold cavities and is available in 5 to 55 gallon drums.

Huron Technologies, Inc develops and manufacturers release agents for rubber elastomers and composites providing a wide range of off-the-shelf release agents as well as custom mold release agents to meet customer requirements.

Contact: Huron Technologies, Inc.
415 Industrial Drive
Leslie, MI 49251
Ph: 517-589-0300, Fax: 517-589-0390
Website: www.hurontech.com
Email: info@hurontech.com

Contact: Val Nelson,
Technical Sales
Huron Technologies, Inc.
415 Industrial Drive
Leslie, MI 49251
Ph: 517-589-0300,
Fax: 517-589-0390
Email: valnelson@hurontech.com

More from Electrical Equipment & Systems