Miniature Accelerometers measure high-shock events.
Press Release Summary: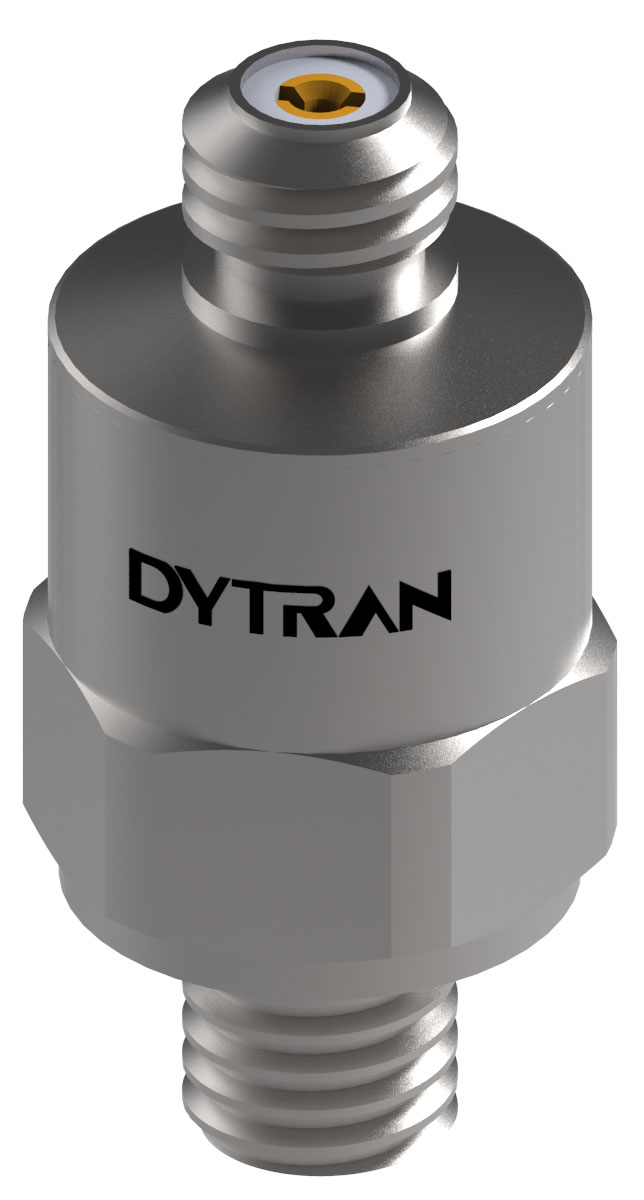 Quartz shock accelerometers of 3200BM and 3200BT series measure mechanical shock events of up to 100,000 g amplitude. Featuring compression design quartz seismic elements, miniature instruments are offered in 6 variations each, between 2,500-70,000 g range, and weigh just 6 g. Both series are electrically isolated from sensor base and offer 10-32 axial connector. For mounting, 3200BT series has integral 10-32 mounting stud, and 3200BM series has metric M6 x 1.0 integral stud.
---
Original Press Release:

High Shock Accelerometers, 3200BM & 3200BT Series



Chatsworth, CA - Dytran Instruments is pleased to announce the release of two new series of high shock accelerometers. The 3200BM and 3200BT series of quartz shock accelerometers are designed to measure mechanical shock events of up to 100,000g's amplitude.

These rugged miniature instruments feature compression design quartz seismic elements for very high natural frequency and ruggedness. On-board miniature IC amplifiers convert the very high impedance voltage signals from the quartz crystals to a much lower impedance level which allows these instruments to drive long cables with negligible signal loss.

The 3200BM and 3200BT series are offered in six different variations each, between 2,500g to 70,000g range.

They feature a 10-32 axial connector, are electrically isolated from the sensor base and weigh just 6 grams.

This series is now produced in three basic variations, based on the type of mounting stud. The 3200B series has an integral ¼-28 mounting stud, while the new units released to this family have an integral 10-32 mounting stud (3200BT series) and a metric M6 x 1.0 integral stud (3200BM series). All other specifications are similar between all models.

To learn more about the 3200B series, please contact us at info@dytran.com. Priced between $399 and $453.

Company Information
Established in 1980, Dytran Instruments, Inc. is a leading manufacturer of piezoelectric and DC accelerometers, force and pressure transducers, and associated electronics. Dytran products are used extensively in aerospace, test and measurement and industrial applications. Additionally, Dytran products are widely utilized for on-board measurements in a variety of aerospace, commercial, and military applications.

Dytran maintains a world-class manufacturing facility in Chatsworth (Los Angeles) California. This vertically integrated facility includes engineering, administrative, manufacturing, and automated machining capabilities. Dytran products are available worldwide via a network of distributors and representatives.

Website:
www.dytran.com

Dytran Instruments, Inc.
21592 Marilla St. Chatsworth, CA 91311 Ph: 818-700-7818 Fax: 818-700-7880
www.dytran.com email: info@dytran.com


More from Sensors, Monitors & Transducers