Mini-Poppet Valve is designed for high speed compressors.
Press Release Summary: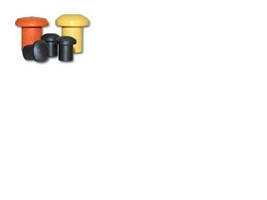 Model rMAX(TM) mini-poppet valve is engineered with contoured valve seats, operating with specially-shaped poppet heads to provide maximum flow through valve seat and guard. It is suited for applications in gas pipelines, gathering and processing companies, petrochemical, industrial and refrigeration plants.
---
Original Press Release:

CECO Develops the rMAX(TM) Mini-Poppet Valve for High-Speed Compressors



HOUSTON, TEXAS. November 11, 2008 - Compressor Engineering Corporation (CECO) of Houston, TX, the industry leader in poppet valve engineering, has advanced the reliability of poppet valve technology for high-speed compressors with the development of the rMAX(TM) mini-poppet valve (patent pending).

More reliable than a plate valve, the newly-developed CECO rMAX(TM) mini-poppet valve will run much longer, initial tests have shown. "The design and material selection has played a key role in the initial success of the rMAX(TM) mini-poppet valve," said Gene Thompson, Vice President of Engineering. "Hands down, this is a better valve for some applications than what other manufacturers are providing."

For greater efficiency, the rMAX(TM) is engineered with contoured valve seats, operating with specially-shaped poppet heads to provide maximum flow through the valve seat and guard. According to Thompson, the new CECO rMAX(TM) mini-poppet valve "...is adaptive to many different applications and environments because of our ability to effectively control its flow."

Founded in 1964, CECO is the world's largest independent manufacturer of engine and compressor replacement parts. Customers include gas pipelines, gathering and processing companies, petrochemical, industrial and refrigeration plants worldwide. CECO, headquartered in Houston, also has offices in Odessa and Dallas, Texas; New Orleans and Baton Rouge, Louisiana; Birmingham, Alabama; and Wichita, Kansas.

More information about Compressor Engineering Corporation is available at www.ceconet.com