Millro Chooses ZW3D CAD/CAM for its Excellent Performance in Automating Robot Milling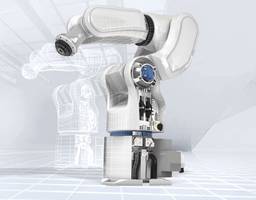 Guangzhou, China-- December 04, 2018--ZW3D, one of the world's leading suppliers of advanced CAD/CAM solutions for the manufacturing industry, announced that it was chosen by Millro for its excellent performance in automating robot milling. (Watch Video to Learn More)
Millro stands above the average in Holland because it designs and fabricates products of all machinable materials for clients. They are especially adept at making artworks, technical parts, promotional items, and decorations for tradeshow booths.
The Need
Millro produces a large variety of 3D objects every day. In addition to speeding up the customized design, Millro also intended to streamline the design and manufacturing workflow.
"Other 3D CAD solutions we used before were all tedious and time-consuming, so we decided to look for a faster and budget-friendly 3D solution," said Merijn van Mourik, Founder of Millro. 
The Solution
Millro evaluated several 3D CAD/CAM packages and chose ZW3D from 4C Creative Cad Cam Consultants (ZW3D reseller in Holland) at last.
"We picked ZW3D because it's an all-in-one system for design and programming. We use ZW3D especially in product development, as well as for visualization, communication and creation of programs for the robot itself," Merijn noted. 
ZW3D's remarkable 3D modeling enables Millro to easily work with a mixture of solids and surfaces. Also, Millro leverages ZW3D 2-3 axis milling strategy to automate the robot, resulting in a better tool path and shorter development time.  
Additionally, Millro must know beforehand what the robot is going to do, so they use Eureka to transfer NC code from ZW3D to robot commands and run a simulation. Now, they have the chance to validate & optimize milling performance, and change robot-positions in the program, leading to less human errors, scrap and rework
"We have taken many steps in our development and have the ambition to grow further. We also strive to become a 'knowledge-center' which will help people know more about robot machining and the software, ZW3D," said Merijn.
About Millro
Milling with a robot is what Millro does. Millro is specialist in robot-controlled milling work with an impressive 6-axis stable robot, which can achieve high accuracy.
About ZW3D
ZW3D, an integrated CAD/CAM solution designed for the complete product development process, features the fastest kernel for Solid-surface Hybrid Modeling, non-solid mold parting, and smart CNC Machining tactics from 2-axis to 5-axis.
Contacts
ZWSOFT
Seven Tse, +86-20-38289780
xiewenyin@zwsoft.com
http://www.zwsoft.com
More from Electrical Equipment & Systems