Microfluidic Glass Chips feature microporous structure.
Press Release Summary: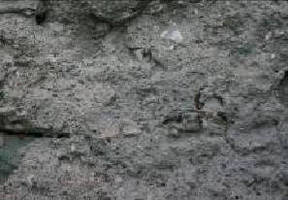 Porous rock Dolomite glass chips can include channel geometries similar to porous rock structures featuring variety of wide and narrow channels. Manufactured with etching technology, chips offer access for optics and full visualization of fluid flow for analysis. Glass devices tolerate temperatures from -15 to +250°C and pressures up to 100 bar, and offer chemical resistance to support range of solvents and chemicals.
---
Original Press Release:

Dolomite Develops Leading Edge Technology Enabling Chip Design Similar to Porous Rock Structures



Porous rock Dolomite glass chips featuring a micro-porous structure

Royston, UK - Understanding the full characteristics of fluid flow through porous structures, such as rock, is essential for applications including oil extraction from petroleum reservoirs, environmental testing and groundwater analysis. However, fluid flow through porous media is very complex and difficult to analyse. The pore space within the rock is not only difficult to access but often characterised by parameters like connectivity and tortuosity which are very difficult to measure and quantify. Furthermore, the flow is influenced by complex interactions between the fluids themselves and the geometry or surface of the pore space.

By using a new etching technology, Dolomite, a world leader in microfluidic design and manufacture, can design microfluidic chips with channel geometries similar to porous rock structures featuring a variety of wide and narrow channels. The channel geometry can be custom made to represent the exact structure required.

The microfluidic chip offers excellent access for optics and full visualisation of the fluid flow allowing fast analysis. Operating over a wide temperature (-15⁰C up to 250⁰C) and pressure range (up to 100bar), the glass device offers outstanding chemical resistance allowing a broad range of solvents and chemicals to be used.

For further information on Dolomite's custom capabilities and the complete portfolio of microfluidic products, including easy-to-use connectors/interconnects, pumps, valves and pressure/flow rate sensors, please visit www.dolomite-microfluidics.com.

The Dolomite Centre Limited

Established in 2005 as the world's first Microfluidic Application Centre, Dolomite focused on working with customers to turn their concepts for microfluidic applications into reality. Today, Dolomite is the world leader in solving microfluidic problems. With offices in the UK and US and distributors throughout the rest of the world, its clients range from universities developing leading-edge analytical equipment, to manufacturers of chemical, life sciences and clinical diagnostics systems.

Dolomite is pioneering the use of microfluidic devices for small-scale fluid control and analysis, enabling manufacturers to develop more compact, cost-effective and powerful instruments. By combining specialist glass, quartz and ceramic technologies with knowledge of high performance microfluidics, Dolomite is able to provide solutions for a broad range of application areas including environmental monitoring, clinical diagnostics, food and beverage, nuclear, agriculture, petrochemical, cosmetics, pharmaceuticals and chemicals. Furthermore Dolomite's in-house micro-fabrication facilities that include clean rooms and precision glass processing facilities allow to prototype and test all solutions rapidly which ensures a faster development cycle and reduces the time to market.

For more information please visit www.dolomite-microfluidics.com.

More from Machinery & Machining Tools