Michelman to Focus on the Power of Fiber Sizings at JEC World 2017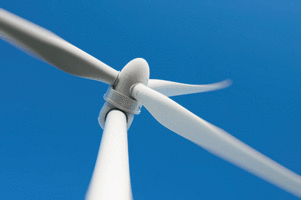 CINCINNATI, OH (February 15, 2017) – Michelman will use this year's JEC World 2017 event in Paris, France to feature its versatile line of fiber sizings that are used by fiber producers and composite manufacturers to produce stronger, lighter and more durable composite parts. The company's broad portfolio of products allows customers to tailor the surface chemistry of reinforcement fibers to the chemistry of the matrix resin, thereby optimizing the interfacial adhesion between the polymers and fibers. Michelman will exhibit in Booth P40 in Hall 5A at the event, being held March 14-16, 2017.
Michelman offers a diverse selection of sizings that are optimized for a broad range of thermoplastic and thermoset resins, including high temperature matrices. The company's fiber sizings, including its flagship brand Hydrosize®, are applied during the manufacturing process of chopped or continuous strand fiberglass, carbon fiber, natural fibers and fillers, or post-applied when making non-wovens and composite pre-pregs.
Michelman will showcase its new Hydrosize Link U470 and U480 fiber sizings that are designed to react with polyamide resin matrices. These enhanced reactive sizings are added during the fiber manufacturing process and become reactive during the compounding process. Hydrosize Link products are the result of Michelman's intense focus on the development and manufacturing of specialized polyurethane fiber sizings that improve composite performance in applications where materials are exposed to water, ethylene glycol, and high temperature.
Also under the spotlight will be Michelman's portfolio of Hydrosize grades for use with recycled carbon fibers. These include Hydrosize U2-04, Hydrosize HP3-02, Hydrosize PA845H and Hydrosize HP-1632. These formulations are compatible with previously sized recycled carbon fiber, typically epoxy, as well as with most common thermoplastic resins such as PA, PP, PC, and high temperature thermoplastics such as PPS and PEEK.
Complementing Michelman's robust line of fiber sizings will be a selection of processing aids to provide fiber protection during forming, processing and post processing, as well as slip resistance and lubricity.
About Michelman
Michelman is a global developer and manufacturer of environmentally friendly advanced materials for industry, offering solutions for the coatings, printing & packaging and industrial manufacturing markets. The company's surface additives and polymeric binders are used by leading manufacturers around the world to enhance performance attributes and add value in applications including wood and floor care products, metal and industrial coatings, paints, varnishes, inks, fibers and composites. Michelman is also well-known as an innovator in the development of barrier and functional coatings, as well as digital printing-press primers that are used in the production of consumer and industrial packaging, paper products, labels, and commercially printed materials. Michelman serves its customers with production facilities in North America, Europe and Asia, product development and technical service centers in several major global markets, and a worldwide team of highly trained business development personnel.
Michelman Global Headquarters:
Michelman 9080 Shell Road
Cincinnati, OH 45236
+1 800 333 1723 (US & Canada)
+1 513 793 7766 (Worldwide)
Michelman Contacts:
Worldwide:
Ms. Christy Randolph
Marketing Communications Coordinator
Michelman
+1 513 794 4225
Asia:
Ms. Erica Liao
Marketing Communications Manager
Michelman
+86 21 2098 6880
More from Electrical Equipment & Systems