Michelman's 100% Recyclable & Repulpable Functional Coatings on Display at ACCCSA 2019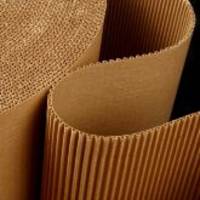 Cincinnati, OH (July 3, 2019) – Michelman will introduce ExpoACCCSA 2019 attendees to a selection of sustainable, waterborne functional coating solutions for paper and corrugated applications. Developed collaboratively, and with the circular economy in mind, Michelman's coatings are recyclable, repulpable, PFAS-free, and formulated for enhanced performance.

According to John Hurban, VP & Managing Director, Americas, "We take a collaborative approach when developing sustainable solutions. By working closely with a global network of partners throughout the value chain, we optimize our technologies. For example, at any given time, we're working with paper mills to do paper evaluations and performance testing, with converters to develop customized structures, and with brand owners to understand and develop sustainability goals based on consumer behavior."
This approach has resulted in innovative and highly effective coating technologies that have become the go-to solutions for many leading companies around the globe. Featured brands at this year's show include VaporCoat®  and HydraBan®, used for water vapor and moisture resistance Michem® Coat, a range of solutions for grease barrier and stain prevention; and Nomar® and ThermaGloss® for abrasion protection and skid resistance.
Michelman invites visitors to learn more about these established and trusted brands in booth #48 at ExpoACCCSA 2019 held July 9-11, 2019 at the Loews Miami Beach Hotel.
Michelman is a global developer and manufacturer of environmentally friendly advanced materials for industry, offering solutions for the coatings, printing & packaging and industrial manufacturing markets. The company's surface additives and polymeric binders are used by leading manufacturers around the world to enhance performance attributes and add value in applications including wood and floor care products, metal and industrial coatings, paints, varnishes, inks, fibers and composites. Michelman is also well-known as an innovator in the development of barrier and functional coatings, as well as digital printing-press primers that are used in the production of consumer and industrial packaging, paper products, labels, and commercially printed materials. Michelman serves its customers with production facilities in North America, Europe and Asia, product development and technical service centers in several major global markets, and a worldwide team of highly trained business development personnel.
Michelman Global Headquarters:
Michelman
9080 Shell Road
Cincinnati, OH 45236
+1 800 333 1723 (US & Canada)
+1 513 793 7766 (Worldwide)
Client Contacts:
Worldwide:
Content Marketing Manager
Michelman
+1 513 794 4285
Asia:
Marketing Communications Manager
Michelman
+86 21 2098 6880
Agency Contact:
President
Gingerquill
+1 513 448 1140
More from Thermal & Heating Equipment