Meissner Will Host Guests at BPI West, San Francisco, CA, March 20 – 21, 2018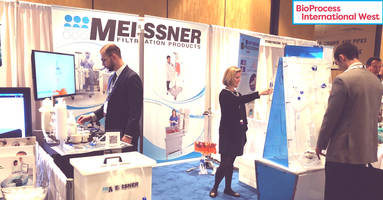 Meissner is pleased to announce its participation in the BPI West event, in San Francisco, California, on Tuesday, March 20th and Wednesday, March 21st, 2018. Meissner will be hosting guests in booth #516, at the Hilton San Francisco Union Square, where the Conference is being held.
Meissner will be highlighting BioLink™ Modular Overmolding for single-use systems (SUS) with an interactive display that clients can use to compare and contrast to SUS using traditional mechanical connections. Smart Solutions, Meissner's enabling technology for enhanced processing, will also be on display, including a newly designed Universal Lab Stand, Fill & Finish assemblies, and BioFlex TPE tubing, which has been optimized for single-use integration to offer robust performance over a wide range of operational conditions, including sub-zero applications. FlexGro rocker-style biocontainer assemblies will be displayed for cell cultivation processes.
Meissner enables pharmaceutical and biopharmaceutical manufacturing by providing advanced process solutions that encompass a wide variety of filtration media available in an unparalleled range of form factors, innovative single-use systems, and an expanding portfolio of automation platforms. Our team of experts provides support throughout the lifecycle of your process, from design engineering, to implementation and validation services, through logistics assistance. Meissner's global customer base is serviced through a worldwide network of personnel. For more information, visit www.meissner.com, email: info@meissner.com or call 805-388-9911.
More from Cleaning Products & Equipment