Contract Manufacturing Services
McClarin Plastics Helps Save Labor Costs by Providing Contract Manufacturing Services for Its Customers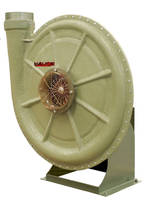 How would you like to eliminate a $1 million construction project; simultaneously streamline labor cost and increase productivity; and grow your business by 30 percent? By embracing Contract Manufacturing and partnering with McClarin Plastics of Hanover, PA, Hauck Manufacturing did just that. They saw an opportunity to outsource their composites business to McClarin Plastics, and received much more in the process. Through McClarin Plastics' value-added programs, Hauck Manufacturing was able to provide sub-assembly which included over 50 small fittings being integrated into a housing unit and packaged for a 'right out of the box' delivery.

When you engage in McClarin Plastics' Contract Manufacturing services you have the potential to realize a number of benefits directly correlating to your bottom-line.

o Project production and management of the operation shifts to the contract manufacturer, providing opportunity to concentrate on core competencies

o Reduction of production costs and a focus on the conservation of resources - such as labor and raw materials - leading to as much as 10-30 percent savings

o Elimination of new facility construction costs or expansion costs to accommodate production

o Design and development support

o Relief from equipment burdens such as maintenance and operator training

For more information, contact Robin Rebert, 1-800-233-3189, rrebert@mcclarinplastics.com, or visit our website www.mcclarinplastics.com.


More from Sensors, Monitors & Transducers