Material Highlight: Polyimide Films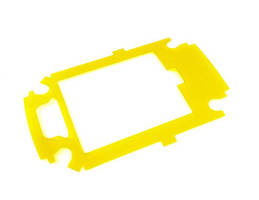 What Are They?



Polyimide films are anything but ordinary. These films are engineered for long-term performance at extreme temperatures between -450°F to over 500°F over extended periods of time. So, obviously, thermal stability is a major benefit, which is why this film is so widely used in aerospace, electronics, and electrical industries when a high temperature material is required. Polyimide films possess a unique combination of properties that make it ideal for a variety of applications in a variety of different industries.



Features and benefits:




The ability of these films to maintain their tremendous physical, electrical, and mechanical properties over a wide temperature range immensely reduces the need for rework, helping to enable high productivity out of this product.



Dimensionally stable at high temperatures, which helps reduce rework, helping to enable high productivity.



Flame retardant, chemical and radiation resistant which helps protect surfaces to help reduce replacement costs.



Popular Polyimide Products



Kapton® Polyimide Films



DuPont™ Kapton® polyimide films have set the industry standard for over 45 years in high performance, reliability and durability, with a unique combination of electrical, thermal, chemical and mechanical properties that withstand extreme temperature, vibration and other demanding environments.



3M™ Polyimide Film Tape



3M™ Polyimide Film Tape 5413 with DuPont™ Kapton® polyimide film and silicone adhesive is used for PCB solder masking and other high temperature applications. This product is amber colored and 2.7 mil (69 microns) thick.



Common Applications using Polyimide Films

Polyimide films can be used in a variety of electrical and electronic insulation applications including:




Wire and cable tapes



Substrates for flexible printed circuits



Motor slot liners



Transformer and capacitor insulation



Magnetic and pressure-sensitive tapes



Dielectric Gaskets



Thermal Barriers



Heat Sink Pads



Automotive Sensors



Circuit Board Insulation



Polyimide films are a highly convertible material, making it easy for us to custom fabricate. This material can be cut, slit, and laminated into virtually any shape imaginable. SRP's Processing Capabilities for Polyimide Films include: Die Cutting, Flash Cutting, Rotary Die Cutting, Waterjet Cutting, Laser Cutting, and Laminating.



If you have any questions or inquiries concerning closed cell sponge, please do not hesitate to call us at 847-593-5630, or email us at info@srpco.com. We will be happy to answer any questions you may have, or assist you in assuring you are choosing the right materials







More from Machinery & Machining Tools