Magid Provides 3 Million Masks to the CDC Foundation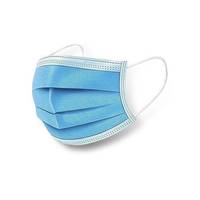 ROMEOVILLE, IL, June 15, 2020 — In March of this year, Magid joined Google in their pledge to help increase the production capacity for personal protective equipment (PPE) and lifesaving medical devices.
As of today, Magid completed its final shipment of masks, which were distributed to public health employees in partnership with the CDC Foundation—a non-profit organization created by Congress to extend CDC's lifesaving work. These donations went primarily to state and local health departments to help keep frontline workers safe.
"As a manufacturer and distributor of Personal Protective Equipment for over 70 years, Magid was in the right position to find masks from our trusted sources. We were honored to be able to serve this need with Google to maximize the good we can do for those who work to protect us all," said Lee Cohen, Executive Vice President of Magid.
The partnership represents just one of numerous charitable contributions Magid has made since the beginning of the pandemic to provide crucial PPE in this time of scarcity.
"Personal protective equipment has been a critical need for frontline health and public health workers in many areas across the country," said Judy Monroe, MD, president and CEO of the CDC Foundation. "The CDC Foundation is pleased to have been able to work with partners, Google and Magid, to provide personal protective equipment to meet many demands in 25 state and local health organizations across the country."
About Magid:
Since 1946, fourth-generation and family-owned, Magid leads the safety industry with revolutionary innovations in PPE, a team of safety experts, skilled in-house manufacturing, and a worldwide network of suppliers. We source or develop everything you need to keep your workers safe at competitive prices. Providing true expertise and personalized service, we answer your questions, conduct onsite assessments, and tackle your toughest safety challenges. At Magid, safety isn't just a job, it's our legacy! For more information, contact us at 800-444-8030 or visit magidglove.com.
More from Communication Systems & Equipment