MadgeTech's ETR101A Exhaust Temperature Profiling System, Now Available with Additional Features to Address Carb Regulations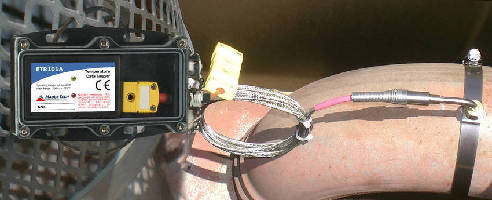 MadgeTech has released a firmware upgrade for the ETR101A, exhaust temperature profiling system. This upgrade enhances the data logger to address the needs brought to MadgeTech by customers using the ETR101A. To comply with CARB emission regulations the upgrade includes:

o Trigger setting capability: Program the data logger to only record temperature above a certain degree. No more analyzing unnecessary data!

o An LED alarm: Program the data logger to activate an LED alarm after 24 hours of data has been recorded. Streamlines data collection!

o Records 14 days of data at a 5 second reading rate.

These features are now included in all new ETR101A and TC101A data loggers shipping today.

The ETR101A firmware upgrade is FREE, and easy to install from a PC. Simply log onto www.madgetech.com, and select Firmware Upgrades from the Downloads menu. Click on the ETR101A Firmware Upgrade, and download the .zip file. Follow the instructions provided in the Installation Tech Note to upgrade each device.

The new firmware revision requires MadgeTech Software 2.05 or higher. The software can be downloaded FREE from the MadgeTech website.

For more information on the ETR101A upgrade, or technical support, please call (603) 456-2011, e-mail sales@madgetech.com. Follow MadgeTech on Facebook and Twitter to receive information on new product releases, industry news and more.

More from Test & Measurement