Machinable Liquid Metals repair, rebuild, and bond.
Press Release Summary: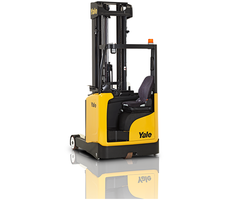 Durabond RK454 High Temperature Epoxy Putty cures in 24 hr at room temperature or 2 hr at 250°F to form machinable material for use up to 500°F. Durabond 7025, rated to 1,000°F, is formulated with active aluminum metal for resistance to corrosion, erosion, chemicals, and solvents. It cures in 24 hr at room temperature or 2 hr at 250°F. Durabond 7032 Stainless Steel-Ceramic composite is rated to 2,000°F. All are applied by trowel without running, dripping, or sagging.
---
Original Press Release:
Durabond(TM) 2000°F, Liquid Metals that Repair, Rebuild and Bond, Readily Machinable in Any Shop
New Durabond Aluminium and Stainless Liquid Metals Answer the Need for Epoxy Like Materials for use to 2000°F Putties that, repair, rebuild and bond. Just apply at room temperature and let dry. Can be Drilled, Threaded, Machined for those difficult High Temperature Repairs. Now available, smooth, creamy putties that answer the need for epoxy like materials for use to 2000°F. No need for fixturing or clamps. These putties are easily applied with out running, dripping or sagging. Just trowel on and cure at room temperature to repair, rebuild or assemble components. Hardening starts in just 60 minutes. Safe to use. No flammable solvents. No harsh odors. These convenient repair kits are ideal for small jobs, field use, in-house repairs and even production applications. Choose from: Durabond RK454 The High Temperature Epoxy Putty in a easy to use, pre-measured kit. Just mix to a uniform color and apply. Durabond RK454 cures in 24 hours at room temperature or in 2 hours at 250°F to form a machinable material providing durable repairs for use up to 500°F. Durabond 7025 New Aluminum Putty a Ceramic - Aluminum composite for use to 1000°F. Formulated with active aluminum metal to provide excellent resistance to corrosion, erosion, most chemicals and solvents. Durabond 7025 cures in 24 hours at room temperature or in 2 hours at 250°F to form a highly machinable, aluminum based composite usable to 1000°F. Durabond 7032 New 2000°F Stainless Putty is a Stainless Steel - Ceramic composite material in an easy to use putty form. Repairs, rebuilds and bonds high temperature equipment. Durabond Putties have excellent machinablity, adhesion, high temperature stability and are resistant to most chemicals and solvents. Commonly used for rebuilding worn or eroded areas, repairing holes, cracks and voids; sealing and protecting process equipment; rebuilding worn pumps, impellers, valves, motors, heat exchanges; high temperature maintenance and industrial applications. Durabond Putties packaged in easy to use kits with data sheets, instructions and a copy of Cotronics' High Temperature Materials Handbook. All of Cotronics' Products are Manufactured for Ease of Use and With Safety in Mind.