Long Fiber Thermoplastic Compounds feature low VOCs.
Press Release Summary: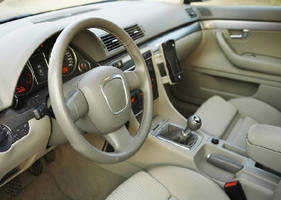 Designed for structural use, Very Long Fiber Reinforced Polypropylene Compounds satisfy OEM mandates to reduce VOC levels found in thermoplastic materials specified for use in automotive interior applications. Low emission PP VLF compounds provide optimized strength, stiffness, and dimensional accuracy, with reinforcement levels of 20–50 weight%. Environmentally friendly products are used for instrument panels, door module carriers, overhead and center consoles, seating, and spare tire covers.
---
Original Press Release:

RTP Company Develops Long Fiber Thermoplastic Compounds with Low VOC Emissions for Automotive Interior Applications



WINONA, MINNESOTA, USA --RTP Company is pleased to announce the expansion of its Very Long Fiber reinforced Polypropylene (PP VLF) portfolio to include a range of low emission products. These PP VLF products satisfy Original Equipment Manufacturer (OEM) mandates to reduce the Volatile Organic Compound (VOC)  levels found in thermoplastic materials specified for use in automotive interior applications. International legislation and automotive OEMs have identified the need to reduce odor, fogging, and total VOCs to improve air quality and the safety of vehicle interiors.



Low emission PP VLF compounds from RTP Company are designed for structural use and provide exceptional strength, stiffness, and dimensional accuracy, with reinforcement levels of 20-50 weight%. They have been tested and authenticated by approved outside laboratories according to German Automotive Industry (VDA) test methods for odor, fogging, and total VOC emissions. Results from VDA test methods show that PP VLF products from RTP Company meet or exceed the OEM requirements in all three categories (see Figure 1).



Low emission requirements started in Europe and are quickly being adopted by OEMs around the world. "The global trend is to reduce Volatile Organic Compounds to meet increasingly tough OEM environmental standards," explains Dave Pahl, RTP Company Automotive Market Manager. "Our challenge was to sort through the complexity of varying OEM specifications, test methods, and classifications to develop VLF compounds that meet the industry's toughest emission requirements. RTP Company is now positioned to support our customers worldwide with low emission PP VLF solutions."



These environmentally-friendly VLF compounds are used in automotive interior applications such as instrument panels, door module carriers, overhead and center consoles, seating, load floors, pedal boxes, spare tire covers and storage bins. "Some OEMs require only that 'open air' applications meet VOC standards, while others include covered or enclosed applications, as well," explains Pahl. "Regardless of the OEM definitions, classifications or requirements, Tier suppliers can leverage RTP Company's global footprint and application development expertise for low emission, structural interior solutions."



RTP Company has strategically positioned its VLF processing capability in the Americas, Europe and Asia, near key automotive centers to support customers locally with automotive-specified compounds and short lead times. To learn more about RTP Company's new PP VLF product line, download an Innovation Bulletin, or review Product Data Sheets. For questions or to order a sample, telephone (507) 454-6900, or visit the RTP Company website at www.rtpcompany.com.



About RTP Company

RTP Company, headquartered in Winona, Minnesota USA is a global compounder of custom engineered thermoplastics. The company has 17 manufacturing plants in the United States, Europe, and Asia plus sales representatives throughout the world. Engineers from RTP Company develop customized thermoplastic compounds in over 60 different engineering resin systems for applications requiring color, conductive, elastomeric, flame retardant, high temperature, structural, and wear-resistant properties. For more information, visit www.rtpcompany.com

Related