LM67802 Download Kit - Realising the Great Benefits of LM67802 Made Easy!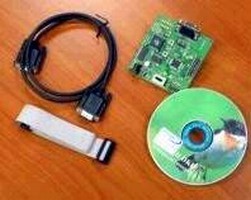 Densitron is proud to present the latest technological innovation- the LM67802 Download Kit Programme- an enhancement to our extensive portfolio of TFT displays.

Complete with an interface card and a self-starting software that allow users to interface directly with any standard PC serial port, the Download Kit Programme makes it easier for our customers to realize the wonderful benefits of our LM67802 TFT display.

With the Download Kit Programme, LM67802 users can now transfer pictures straight from their computers to displays without having to make any prototypes or test rigs. This considerably reduces the time it takes for customers to present their pictures on screen. They will be able to view their applications on the display in just minutes!

We trust you will be pleasantly surprised by how easy and straightforward it is to realize the great benefits of our LM67802 display with the user-friendly download kit.

For further information on The Densitron Range of Products, contact your local Densitron sales office where our technical sales staff and application engineers are waiting to help.

More from Material Handling & Storage