Leading Packaging Solutions Company to Standardize its Pressroom Color Control Using Techkon SpectroDens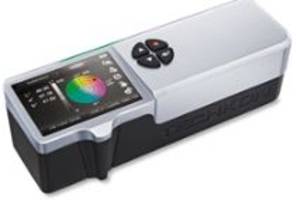 Techkon USA announces a major purchase agreement with a leading packaging solutions company, headquartered in North Carolina.
DANVERS, MASS. - FEBRUARY 04, 2018 - TECHKON – the innovation leader in high-precision color measurement solutions for the global print and packaging communities – announces a major purchase agreement with a leading packaging solutions company, headquartered in North Carolina. The Company has partnered with Techkon USA to outfit its printing facilities nationally with the Techkon SpectroDens® Premium spectro-densitometer to standardize color measurements.
The Company was looking to standardize press-side process color control across its network of printing facilities and decided the best place to start was with their color measurement instrumentation used throughout their various production environments. After a careful evaluation of the available handheld spectro-densitometers in the marketplace, they felt the Techkon SpectroDens offered the best combination of usability, efficiency, speed, and also instrument ergonomics. In fact, it was during the trial period, where their color specialists quickly realized the value of a seamless switch between spot and scan measurement modes using the SpectroDens. Given the wide variety of workflows and measurement needs within their production environments, this capability to easily transition between spot and scan measurements became a top priority.
After consulting with the Graphics R&D Color Specialists and Managers, Techkon's Sales Manager, Devin Abramowitz, worked collaboratively to assess the needs and draw up a product and implementation plan that would put the Company on the leading edge of color quality control within the commercial packaging industry. In addition to a customized implementation plan, the Techkon technical support team worked closely with the Graphics R&D Color Specialists to ensure a smooth implementation and transistion. A Graphics R&D Color Specialist at the Company states, "Techkon was the obvious choice for us. The Techkon products, customer support, and customized approach are simply far superior than the alternatives in the color measurement industry. When you call Techkon a real person picks up the phone, which is pretty remarkable in this day and age." Furthermore, "The Techkon product warranty, loaner program, and ability to field technical support questions translates to zero instrument downtime in the production environment."
Techkon SpectroDens is just one example of Techkon's commitment to technological innovation and unique focus on developing color measurement solutions that support their customers' need for quality, efficiency and accuracy.
About TECHKON
Techkon is the innovation leader in densitometers, spectrophotometers and color software solutions for the global print community. With a track record of 30 + years of continued technological excellence, Techkon products are chosen for their high degree of measurement accuracy, repeatability, reliability and ease of operation in all sectors of the printing industry. Techkon's innovative color measurement solutions have led to highly successful implementations by leading OEM press manufacturers and large commercial printers, yielding dramatic gains in quality, productivity and cost savings.
Related