LCD Displays come in 32, 37, and 46 in. sizes.
Press Release Summary: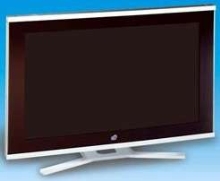 Large Screen LCD Displays, Models G320, G370, and G460, suited for digital signage market, provide information, advertising, and crowd-control opportunities. All units have removable frame and modular, vandalproof design. Features include 16:9 aspect ratio; 500 and 600 cd/m2 brightness, depending on model; and WXGA and HDTV resolution, depending on model. Equipped with antiglare glass panels, displays offer 170º vertical and horizontal viewing angles.
---
Original Press Release:

GDS Proves Bigger Is Better With the Launch of Its Large Screen LCD Displays


GLOBAL DISPLAY SOLUTIONS LTD. (GDS), market leader in the design and manufacture of industrial displays, announces the launch of its Large Screen LCD Displays for the digital signage market. This is the latest product launch from GDS's innovative e-Signage range. The Large Screen LCD Displays provide information, advertising and crowd control opportunities for a range of industries worldwide including transport (airport terminals, train and bus stations etc.), retail, entertainment, advertising, banking, education (schools, colleges etc.) and corporate entertainment.

GDS's Large Screen LCD Displays, which are available in three sizes - 32", 37" and 46", have been stylishly designed by Architect Michele De Lucchi. A unique feature is a removable frame which enables the displays to be panelled together behind a single pane of glass, giving the impression of a single, extra-large display.

The sleek appearance of the Large Screen LCDs is complemented by a robust and modular industrial design enabling them to operate efficiently 365 days a year. They are also vandal proof and have been designed to be aesthetically pleasing from all angles including the back (as no cabling is visible).

GDS's Large Screen LCDs also have the following specifications:

o Aspect ratio: 16:9;

o Resolution: WXGA (32" & 37") and HDTV (46");

o Pixel configuration: R,G,B vertical stripe;

o Brightness: 500 cd/m2 typ. (32" & 37") and 600 cd/m2 typ. (46");

o Contrast: 800:1;

o 170º viewing angle, both vertically and horizontally;

o Surface Treatment: Low reflection and hard coating; and

o Anti-glare glass panels.

Customers interested in further information about the Large Screen LCD Displays should quote the following product codes when contacting GDS:

32" - G320

37" - G370

46" - G460

GDS is a world-leading manufacturer of industrial display solutions for a number of industries worldwide including transport, kiosk, banking, marine, process retail and leisure. For further information on GDS's Large Screen LCD Displays, please call +44 (0) 1274 230150, visit www.gds.com or email sales@gds.com

More from Non-Industrial Products