Latest XTLtouch Series Panels from DMP Come with Entry Check-In Protection
Press Release Summary: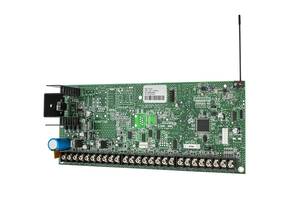 DMP's XTLtouch™ Series Panels are offered with proactive safeguard against burglar's fast tactic for disabling security system before it sends an emergency signal. These panels enable the customer to remotely control lights, locks and thermostats and automate up to 20 user programmable scripts via Virtual keypad app.
---
Original Press Release:
DMP XT Series™ Now with More Enhancements Than Ever Before Including the New All-In-One XTLtouch™
LAS VEGAS — Sept. 23, 2018 In most residential and small commercial applications, the popular XT Series™ by Digital Monitoring Products (DMP) is the industry's workhorse with everything you need in a single panel. In typical DMP style, this family of panels continues to deliver added features and enhancements.
For instance, monitoring centers now have the option to program Receiver 2 exclusively as a backup receiver. If programmed this way, Receiver 2 will start receiving messages when Receiver 1 fails. The panel will confirm that it's had to fail over as Receiver 2 continues receiving messages until Receiver 1 returns to its normal state. This option is now standard with all DMP panels.
Entry Check-In Protection
Furthermore, all XT Series panels now have the added security feature known as Entry Check-In Protection. It's a proactive safeguard against a burglar's fast tactic to disable the security system before it can send an emergency signal.
Specifically, if an entry zone is triggered, and the system is not disarmed in the designated delay timeframe, a trouble signal will be generated at the monitoring center. There are no intermediary servers or network operation centers, and no retransmission or reinterpretation of the information over the Internet. This ensures faster response and eliminates concerns about signals not being properly relayed or intermediate communication links failing. 
"Entry Check-In Protection is based on the same reliable check-in technology that we've used for years, even for our high-security customers," says DMP Vice President of Sales Mark NeSmith. "And, because this is the same trusted network supervision solution that dealers and subscribers have trusted for years, there's no need to update receiver hardware or software." 
More Powerful Features for Consumers
With this month's XT Series Version 182 update, customers who use the Virtual Keypad app or VirtualKeypad.com browser have even greater system automation features. They not only can remotely control lights, locks, and thermostats as they come and go, but they also can use the new Custom Actions programming to automate up to 20 different user programmable scripts.
Consumers can add video integration with multiple options and control it all from the app or browser. And now, customers who use the app also have the ability to allow up to 50 night or exit type zones to report to them as activity occurs on their systems.
Introducing the Newest XT Panel
DMP's best known XT panel is the popular XTLplus™, which sets a standard for security, fast installations, and ease of operation. This month's launch of the new XTLtouch™ security system is a natural extension of that proven XT and XTLplus security technology, built into an enhanced all-in-one system. To learn more about the XTLtouch, visit DMP.com/XTLtouch.
About DMP: DMP is a privately held, independent manufacturer of innovative intrusion, fire, access control, network and cellular communication products designed, engineered, and manufactured in Springfield, Mo., using U.S. and global components. DMP is the recognized leader in alarm communication over data networks, with products that are available through professional electronic security companies. For more information, contact Mark Hillenburg at MHillenburg@DMP.com or visit DMP.com.
2500 N. Partnership,
Springfield, MO 65803
Contact: Mark Hillenburg
800-641-4282
More from Laboratory and Research Supplies and Equipment