Latest Nofia Phosphonates Flame Retardants Eliminate Unpleasant Odors in Vehicles
Press Release Summary: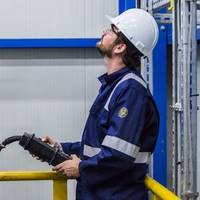 The Nofia® Phosphonates Flame Retardants are suitable for automotive interior applications. These halogen-free retardants' polymeric structure and reactivity with isocyanates allow them to meet various automotive fire safety, VOC and fogging standards. These Nofia FRs can be added either in powder or as liquid polyol solution into the manufacturing process.
---
Original Press Release:
FRX Polymers® Announces Availability of Nofia® Non-Halogenated Flame Retardants for Low-VOC Polyurethane Foam for Auto Interiors
CHELMSFORD, Mass., December 11, 2018 - FRX Polymers Inc., the global leader in polymeric halogen-free flame retardant (FR) solutions, has announced the availability of its Nofia® phosphonates for use in the production of low volatile organic compound (VOC) polyurethane (PUR) foam for automotive interior applications. These low-VOC PUR flexible foam products deliver significant improvements in vehicle interior air quality.
VOCs are inherently present in newly produced components for automotive interiors. Polyurethane foam with small molecule flame retardants or other volatile additives can increase VOC level, according to FRX Polymers. These volatile components vaporize into the interior, creating odor and fogging.
The growth of the automotive industry in Asia is driving the effort to improve interior air quality. The Chinese government is placing strict regulations on the level of VOCs, according to FRX Polymers. Effective January 2019, the most stringent mandatory Chinese national standard, "Air quality assessment of passenger car" (GB/T 27630-201X), will reduce the maximum VOC limits for eight harmful substances by 10-45%, and returning to its 2011 version.
Nofia phosphonate polymeric halogen-free FRs are a replacement for the small molecule volatile FR additives in PUR flexible foam products for automotive interiors and exteriors, eliminating unpleasant odors in vehicles while meeting other critical structural requirements. Due to its polymeric structure and reactivity with isocyanates which results in incorporation into the backbone of PUR products, Nofia FRs enable these foam products to meet various automotive fire safety standards as well as new total VOC and fogging standards from global car producers and regional in-vehicle air quality regulations. These include the new Chinese mandatory standard GB/T 27630-201X.
"Nofia flame retardants are a unique FR solution for auto interior parts made of polyurethane foams," said Ken Wei, sales manager for FRX Polymers China. "Our team is working with various foam producers in Asia to meet new VOC regulations and our flame retardant products stand out from the competition, becoming the 'go to' FR solution for this market."
Nofia FRs can be added into the manufacturing process in either powder form or as a liquid polyol solution, which significantly improves process efficiency and provides a sustainable solution.
About FRX Polymers
FRX Polymers, Inc. is the global leader in halogen-free polymeric flame retardant solutions, marketed under the Nofia® brand name. Nofia polymers and oligomers are inherently transparent, high flowing, and due to their high phosphorus content, are inherently flame retardant. These environmentally friendly FR solutions are targeted for use in electronics, textiles, building and construction, and transportation applications. Founded in 2007, FRX Polymers operates a pilot plant at its headquarters in Chelmsford, Mass. and a full-scale commercial plant in Antwerp, Belgium. For more information about its products, visit http://www.frxpolymers.com.
PRESS CONTACT:
Joseph Grande
J. Grande communications Inc.
413.684.2463
Related