Latest EPPINGER Planetary Gearboxes Feature Minimum Heat Generation
Press Release Summary: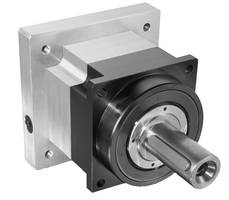 EXSYS' EPPINGER Planetary-Type Gearboxes are available in standard (PE and PP styles) and servo (PT style) in single, dual or triple stage designs. The standard gearboxes are suitable for applications requiring low backlash, high efficiency, shock resistance and a high-torque-to-weight ratio. Units offer transmission ratios ranging from 3:1 to 512:1. PT style boxes come with case hardened ring gears, planet gears and sun pinions.
---
Original Press Release:
EXSYS Tool Offers Range of Precision Planetary Gearbox Solutions
SAN ANTONIO, Fla., July 2, 2018 – EXSYS Tool, Inc. has expanded its line of EPPINGER high-precision industrial gearboxes to include planetary-type gearboxes. The planetary range provides excellent energy efficiency, minimal heat generation and extremely smooth motion for a wide variety of applications and industries.
Standard planetary gearboxes are available in PE (planetary eco) and PP (planetary precision) styles for applications that require low backlash, high efficiency, shock resistance and a high-torque-to-weight ratio. With a modular design that combines ground gears and precision gear components, these gearboxes ensure performance efficiency and maximum uptime. They also use less energy and easily mount to a variety of motors through a flexible flange system.
The present range of planetary gearboxes comprises five sizes, with each size offered as a single, dual or triple stage design. Each gearbox variant is also available as a precision design with reduced backlash. The wide assortment of sizes and designs allows users to achieve overall transmission ratios from i = 3:1 to i = 512:1 in a variety of applications.
Servo planetary gearboxes in PT-style are also available for easy installation of all common servo motors with all sizes of the gearboxes. PT-style gearboxes feature a unique design by which all ring gears, planet gears and sun pinions are case hardened and ground to guarantees high stiffness, reliable transmission and allow precise positioning tasks.
For more information on EPPINGER planetary gearboxes and gear technology services available through EXSYS Tool, Inc., please visit www.exsys-tool.com.
About EXSYS Tool, Inc.
Founded in 1987, EXSYS Tool, Inc. is the exclusive importer of German-made EPPINGER solutions, including high-precision live and fixed toolholders for CNC turning centers, modular adapter systems for quick lathe tooling changeovers and gear box solutions for a wide range of applications. With headquarters near Tampa, Fla., and support offices in California, Canada and Mexico; EXSYS offers a variety of different types of tool holders, gold standard tooling repair and applications expertise to manufacturers throughout North America. For more information, please contact EXSYS Tool, Inc. at info@exsys-tool.com or visit www.exsys-tool.com.
MEDIA CONTACT:
dgs Marketing Engineers®
Chuck Bates
Director of Public Relations
317.813.2230 | bates@dgsmarketing.com
More from Electronic Components & Devices