Latest Dekton Stonika Collections are Resistant to Impact and Thermal Shock
Press Release Summary: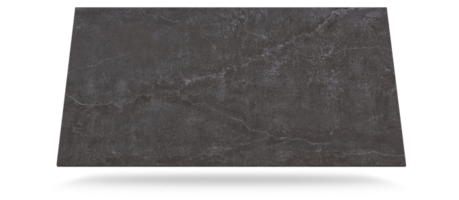 Cosentino adds Laos, Soke and Lunar colors to Dekton® Stonika collection. They provide an urban look of cement surfacing. The Laos (left) color is a weathered reinterpretation of industrial look featuring golden tones, grey veining and matte finish whereas the Soke (center) come with realistic cracks set over a detailed background grays. The Lunar (right) color features a smooth structure and white base.
---
Original Press Release:
Dekton® by Cosentino Unveils New Stonika Collection, Adds Three New Colors to the Industrial Collection
NEW YORK, Sept. 26, 2018 /PRNewswire/ --  Dekton® by Cosentino, the ultra-compact architectural surface with advanced technical properties for both interior and exterior application, introduces the Dekton® Stonika Collection—its most advanced offering yet, and adds three new colors to its acclaimed Dekton Industrial Collection offering.
Comprised of six stunning new hues, the Stonika Collection draws inspiration from the most coveted natural stone materials – with spectacular shine and unrivaled durability. New findings in the manufacturing process also allow for sharper designs and in turn, an ultra-realistic appeal. The Stonika Collection also offers the best resistance to thermal shock and impact in the market. This comes as a result of the manufacturer's continued commitment to staying at the forefront of design and durability through its industry-leading research and development.
"Dekton Stonika is a next-generation, high-test version of our celebrated Dekton XGloss Natural Collection," says Massimo Ballucchi, Director of Marketing for Cosentino North America. "At Cosentino, our R+D team is constantly pushing the envelope – finding ways to beat our very best to help drive both our brand and the industry as a whole forward, and to continue to inspire those who specify our materials."
The Dekton Stonika Collection includes the following six colors, bringing the total color offering to 53:
Olimpo takes inspiration from the very best Carrara marble for the most discerning customer. Dramatic, elegant veining against a soft white background is accented by its dazzling shine.
Bergen channels the perfection of Portobello natural stone. Its intricate, sculptural structure is strengthened by its lustrous finish.
Arga embraces the iconic texture and soft warmth of Taj Mahalquartzite. The soft, creamy background with subtle veins intensifies its dramatic structure.
Taga , also inspired by Taj Mahal quartzite, offers a more modern interpretation to align with the latest trends while maintaining the true character of the stone, with gray tones and marble veins to highlight the structure.
Sogne captures the distinctive, weathered beauty of Gris Pulpis natural stone. With a texture that blends natural stone and aged concrete, it evokes an industrial aesthetic with the juxtaposition of it's ultra-glossy shine.
Korso embodies the same texture as Sogne, but with warm, luxurious earth tones. Gray veins coupled with its intense base makes a stunning statement.
Dekton Industrial Expansion
Building off the award-winning Dekton Industrial Collection designed by Phoenix-based architect and designer Daniel Germani, the colors add a calm, careful aesthetic to the existing collection, now comprised of seven colors. The hues showcase Cosentino's continued mastery of the industrial aesthetic, putting rough, unexpected materials such as cement back at the forefront of design.
"The Industrial Collection emphasizes unexpected beauty of aging and decay," Germani says.  "These new colors continue to showcase the unique, urban look of cement surfacing but with the incomparable technology and performance of Dekton."
The three new Dekton Industrial Collection colors are:
Laos (left) a dark and weathered reinterpretation of the industrial look with golden tones, grey veining and a matte finish.
Soke (center) is strongly inspired by traditional cement, with realistic cracks set over a detailed background of grays.
Lunar (right) boasts a smooth structure and white base, offering an intriguing minimalistic yet modern approach.
"Designers and consumers alike have been wowed by the Dekton Industrial Collection since it first launched in 2016," says Massimo Ballucchi, Director of Marketing for Cosentino North America. " We're proud to be at the forefront of the industrial aesthetic and we are grateful for our continued collaboration with Daniel Germani, and his vision that continues to shape the Dekton Industrial Collection."
Created from a sophisticated blend of raw materials from glass, quartz and porcelain, Dekton has a high resistance to UV rays, scratches, stains and thermal shock. Its durability and ease of care offer a wealth of applications, including flooring, facades, wall cladding, worktops, stairs and more. It is available in large format and a variety of thickness which allows for seamless creative possibilities for architects and designers for both residential and commercial projects.
Dekton® by Cosentino
Dekton® is a sophisticated mixture of the raw materials used to manufacture glass, porcelain and quartz surfaces. The Dekton® by Cosentino ultra-compact surface is a new and innovative category of materials created in pursuit of global primacy in the world of architecture and design for both indoor and outdoor spaces. The Dekton® surface can recreate any type of material at the highest level of quality. Dekton is offered in large format slabs, measuring 56" X 126", and in four thicknesses: 0.8cm, 1.2cm, 2cm, and 3cm. Dekton retails for $58-$96 per square foot, depending on thickness and color, at Cosentino Centers and Kitchen and Bath retailers nationwide.
About Cosentino Group
Cosentino Group is a global, family-owned company that produces and distributes high value innovative surfaces for architecture and design. As a leading company, Cosentino imagines and anticipates together with its customers and partners design solutions that offer value and inspiration to peoples' lives. This goal is made possible by pioneering brands that are leaders in their respective segments such as Silestone®, Dekton®, and Sensa by Cosentino®. Technologically advanced surfaces create unique designs for the home and public spaces.
The group bases its development on international expansion, an innovative research and development program, respect for the environment and sustainability, and its ongoing corporate commitment to society and the local communities where it operates, education, equality and health & safety.
Cosentino Group currently distributes its products and brands in more than 110 countries from its headquarters in Almeria, Spain. Currently Cosentino is present in 40 countries with its own assets in 29 of them. The group has eight factories (seven in Almeria and one in Brazil), one intelligent logistics platform in Spain and more than 120 commercial and business units throughout the world. More than 90% of Cosentino Group's financial turnover comes from international markets. www.cosentino.com
CONTACT: Kelsie Ahern, ka@sharpthink.com, (212) 829-0002
Web Site: http://www.cosentino.com
More from Fluid & Gas Flow Equipment