LaserLinc Releases Measurement Systems are Now Offered with OPC UA and DA Communication
Press Release Summary: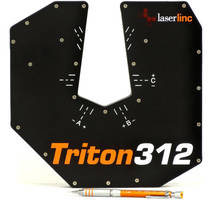 The LaserLinc's Measurement Systems consist of diameter, ovality, eccentricity and flaw detection models. The units with OPC communication protocol allow users to access and modify configuration through OPC-DA or OPC-UA compliant device directly or remotely. The OPC communication helps in capturing and moving data from different systems.
---
Original Press Release:
LaserLinc Announces Measurement Systems with OPC Unified Architecture
FAIRBORN, OHIO (January 2019) – LaserLinc, Inc., a USA manufacturer of technology for precision measurement is pleased to introduce Diameter, Ovality, Eccentricity, and Flaw Detection measurement systems with OPC UA & DA communication.
All of LaserLinc's in-process and off-line measurement and control systems are now available with OPC, the leading industrial communications protocol, including the latest platform/operating system independent Universal Architecture (OPC-UA) standard. OPC-UA ensures your measurement systems are compatible with Manufacturing 4.0 and IIoT.
In addition to data, users are able to access and modify configuration from any OPC-DA or OPC-UA compliant device or software, directly or remotely, without additional hardware or software.
LaserLinc chose to offer OPC Client functions to simplify commissioning of systems and save money. Most OPC-UA compliant products, including sensors and PLCs, only offer Server functions, thus requiring a third-party gateway to bridge them. With its OPC Client, LaserLinc's Total Vu HMI can drive communication directly.
"This is a much better way to capture and move data, especially from different systems. The cost savings and ability to directly access and modify data is a game changer," said Jeff Kohler, CEO of LaserLinc.  "All of our systems can be upgraded to OPC [UA or DA]. With the remote support tools provided with our systems, upgrades can be performed over the Internet by our team of applications engineers," he added.
About LaserLinc
LaserLinc specializes in laser and ultrasonic technology for precision measurement and inspection of diameter, ovality, material thickness or wall thickness, concentricity, eccentricity, and inside diameter.  Our technology is known for increasing production efficiency, reducing scrap, process improvement, and increasing quality. LaserLinc serves a broad range of industries such as medical, automotive, and aerospace in a variety of applications including rubber/plastics extrusion (e.g. wire and cable, hose, pipe, tubing, monofilament), metals, glass, and metrology/inspection.  All products made in USA, by American workers; LaserLinc is USA owned and operated.
Company Contact:
Jeff Kohler
Tel:  +1 937-318-2440
Email: jkohler@laserlinc.com
Media Contact:
Marketing Options LLC
Barbara Castilano
Tel:  +1 937-436-2648
Email: bcast@moptions.com
More from Machinery & Machining Tools