KS Tooling Manufactures Its 50,000,000 SFP Cage Assembly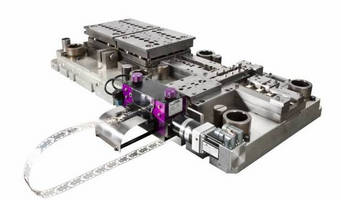 A few weeks back we hit an exciting milestone here at KS Tooling: we manufactured our fifty-millionth SFP cage assembly. We've been producing SFP cage assemblies for seven years now, both single port and ganged cage assemblies in 1 x 2, 1 x 4 and 1 x 6 sizes. Along the way we've added many product line expansions in the form of application specific part numbers.

What does this milestone represent? In short, it represents experience. When we first began manufacturing SFP cage assemblies, we made sure we were putting out a high quality part. Over the years, our knowledge has only grown. We've gained valuable experience in complex assembly, and a greater understanding of stamping tolerances at the component level and how they contribute to the assembly process. We ship these parts around the world, requiring us to conform to OEM and MSA standards. Today, we utilize all of this experience not only in the manufacture of SFP cage assemblies, but in other areas of our assembly department as well.

For more information:

(717)-764-5817

sales@kstoolinginc.com

website www.kstoolinginc.com.


Related