Knitwear Manufacturer DZ Group Creates Future with Centric PLM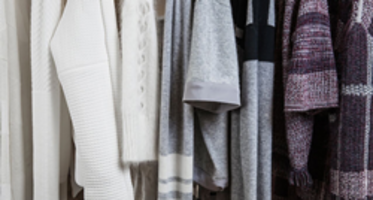 High-end fashion manufacturer implements Centric SMB to transform communication and streamline workflows
Campbell, CALIF. (PRWeb) December 20, 2018
DZ Group, the global private label fashion manufacturer, has successfully implemented Centric Software's Product Lifecycle Management (PLM) solution for small to medium enterprises, Centric SMB. Centric Software provides the most innovative enterprise solutions to fashion, retail, footwear, outdoor, luxury and consumer goods companies to achieve strategic and operational digital transformation goals.
Founded in 1983, DZ Group is headquartered in Shanghai, and has more than 200 apparel professionals working in offices in New York, Beijing, London, Vienna and Los Angeles. The private label manufacturer operates multiple businesses that design and produce clothing for some of the world's most recognizable brands, including Vince, Athleta and Paul Smith. DZ Group's mission is to translate lifestyle trends into exceptional products, from chic knitwear to high-end athletic clothing. Reflecting the company's innovative outlook, DZ Group recently opened an office in Ulaanbataar, Mongolia to explore sustainable cashmere production.
DZ Group began looking for a PLM solution to replace a previous system and support complex design and manufacturing processes that are coordinated across offices around the globe. The company selected Centric SMB, Centric Software's cloud-based SaaS PLM solution for small to medium enterprises.
"Because we have been around for so long, one of our main challenges is centralizing information," says Vanessa Muillins, Technical Design Manager at DZ Group. "We wanted to be able to understand and utilize all of our resources effectively across our offices in three different time zones. Updating and upgrading our systems to stay ahead of a rapidly-changing industry is a top priority for us. We began looking for a PLM solution to improve our workflow and make it simpler for everyday users to exchange and access information in one central location while offering our customers the most advanced technology available."
As Muillins explains, "We looked at quite a few PLM vendors, and they all have their plus and minus points. But overall, Centric has a lot more pluses than minuses. Centric has great usability and more options for different departments, enabling more users to take advantage of the solution."
Kicking off in September 2018, DZ Group's implementation of Centric SMB went live in just five weeks. The company expects to instantly see a difference in the speed of communication between users, says Muillins.
"We'll see immediate benefits when everyone starts to input their own individual information and collaborate in PLM. With people working together in the system in real time, we can cut through the lag time associated with emails across time zones. Centric PLM will support increased business activity and DZ Group's future growth, enabling us to work more efficiently and effectively with our customers."
"The Centric team has been super-accommodating throughout the implementation," she concludes. "They're very helpful, and always willing to go the extra mile. We have had a very positive experience."
"We are delighted to announce that DZ Group has successfully implemented Centric SMB in just five weeks," says Chris Groves, President and CEO of Centric Software. "It's a pleasure for our team to be able to work with a committed and actively engaged business that is focused on innovation and the future of fashion. We look forward to working further with DZ Group as they move into the next phase of their PLM project."
DZ Group (http://www.dzgroup.com)
DZ Group is a private label knitwear manufacturer with 40 years of experience working in China. Our history began in 1977 when our founder started designing, manufacturing, and importing quality knitwear from China. Today we have grown to become one of the most established and respected leaders in the private label knitwear industry, with 5 offices worldwide and state of the art design centers in Shanghai and New York. DZ can provide a complete private label package, with our expert design, sourcing and production teams fulfilling your knitwear needs - from concept through delivery of world class, high-quality products.
Centric Software (http://www.Centricsoftware.com)
From its headquarters in Silicon Valley and offices in trend capitals around the world, Centric Software provides a Digital Transformation Platform for the most prestigious names in fashion, retail, footwear, luxury, outdoor and consumer goods. Centric Visual Innovation Platform (VIP) is a visual, fully digital collection of boards for touch-based devices like iPad, iPhone and large-scale, touch-screen televisions. Centric VIP transforms decision making and automates execution to truly collapse time to market and distance to trend. Centric's flagship product lifecycle management (PLM) platform, Centric 8, delivers enterprise-class merchandise planning, product development, sourcing, business planning, quality, and collection management functionality tailored for fast-moving consumer industries. Centric SMB packages extended PLM including innovative technology and key industry learnings tailored for small businesses.
Centric Software has received multiple industry awards, including the Frost & Sullivan Global Product Differentiation Excellence Award in Retail, Fashion, and Apparel PLM in 2016 and Frost & Sullivan's Global Retail, Fashion, and Apparel PLM Product Differentiation Excellence Award in 2012. Red Herring named Centric to its Top 100 Global list in 2013, 2015, and 2016.
Centric is a registered trademark of Centric Software. All other brands and product names may be trademarks of their respective owners.
Media Contacts:
Centric Software
Americas: Jennifer Forsythe, jforsythe@centricsoftware.com
Europe: Kristen Salaun Batby, ksalaun-batby@centricsoftware.com
Asia: Lily Dong, lily.dong@centricsoftware.com
More from Software