KINTO Flexible Copper Foils Laminated Connectors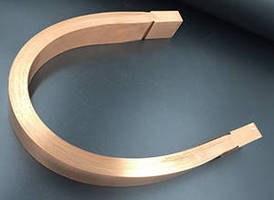 Kinto Electric Co., Ltd. is one of the top companies in China for manufacturing flexible copper foils laminated connectors. We produce all types of copper laminated connectors according to customer requirements. The parts are made in high quality with approved materials and suitable processes (press or diffusion welding; brazing and riveting). With high-power welding equipment, we can produce copper laminated connectors for high current applications.



- Copper purity: 99.9%.

- Copper foil thickness: 0.05mm - 0.3mm.

- Surface treatment: uncoated, silver-coated or tin-coated.



More from Material Handling & Storage