Kellett's Shake Absorber Pads Resolve Vibration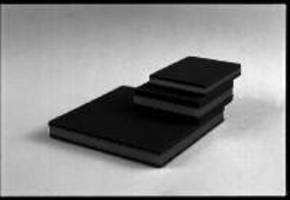 Name of company: Promatech, part of the Itema Group - Produces and sells rapier looms and air jet looms under the brands of Weaving Somet & Weaving Vamatex.

Since they have been a Kellett customer since 1994, we know that Promatech has a clear idea of the needs and demands of modern weaving mills. They have oriented the development of their products to guarantee their customers the highest level of satisfaction. We knew when they contacted the Kellett team to help them resolve
vibration issues in their equipment that they were a true industry leader.

But even the best machines and equipment can fall victim to the problems that come with excessive vibration and noise. That's because, over time, vibration causes significant problems in the areas of productivity, electrical damage, wear and tear on parts and in the worse cases, expensive downtime.

Our technical and sales team worked with this company to determine the appropriate size pads for their for individual application.

We first gathered several important clues:

o The number and size of feet or "legs" on the machines

o The weight of the machines

o Current RPMs

o Information about the floor and building structure where the machines reside
Then the pads were custom cut based on these specifications.

Problem solved!

Since installing the LP-13 Shake Absorber® Vibration Isolation pads on all of his looms, this customer reports a 98 percent efficiency
rating in weaving production.


More from Agricultural & Farming Products