Jetty Extracts Explains to Their Customers How Solventless Extracts Differ Significantly from Solvent-Free Extracts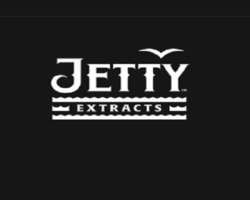 Gaining popularity for their famous production of solventless vapes, Jetty Extracts explains to their customers how solventless extracts differ significantly from solvent-free extracts. The company relies not only on its extraction techniques but also the constant research and effort to help its clients understand the difference between the two so that they are able to make a decision on what method works best for them.
According to Jetty Extracts, there are various options for vape consumers to pick and choose from. This includes Live Resin, Distillate, Live Rosin, High Terpene Extract (HTE) combinations, and more. However, to pick the right kind of extract, one should be able to distinguish between solventless and solvent-free extracts since both terms sound very similar.
Solventless vs. Solvent-Free
When talking about solventless extracts, the most important thing to note is that the extraction method involves the removal of trichomes in a mechanical manner, usually by agitating the trichomes. The most common way to produce solventless extracts is by the process of ice water bath extraction.
Solvent-free extracts, on the other hand, are extracted with the help of solvents. These solvents can be propane, butane, and ethanol. The trichomes are immersed in the solvent for extraction, and then the residue of the solvent is evaporated later.
Which One is Better?
Jetty Extracts explain that the concept of "which one is better" is entirely subjective and majorly depends on the preference of the clients. Both solventless and solvent-free are known to be high quality if extracted using proper and hygienic techniques. It is also vital for customers to ensure that the products that they are buying are from licensed sources.
Since Jetty Extracts does not compromise on the quality, especially on their remarkable solvent-free extracts, it has left quite a solid impression on many of its customers. The impression is reflected through the following reviews:
"They are still potent and true to the effects of that strain, And also to add their oil is high quality for sure but doesn't burn too fast. That's really good, so a half-gram cart for $40 lasts a week but is all you need. I recommend hybrids with balanced levels." - Anna D.
"Jetty is my cart of choice. Smooth, tasty pulls Every time are what it delivers. I've tried several strains in the Jetty Gold series; Maui Wowie is my favorite". - Mike M.
Contact Jetty Extracts for more information about the chemical-free production of extracts. You can also visit their website for more details and the products they offer.
About the Jetty Extracts
Established in 2013, Jetty Extracts is one of the most popular companies when it comes to solventless stores in the Bay Area. Their products are carefully created without the use of pesticides, chemicals, and fillers. They have built their reputation from professionalism and impeccable products which are hygienic and safe to consume. For them, customer health is of top priority, which is why they offer the best to their clients.
Contact Jetty Extracts:
Kate Weltz
Director of Marketing
https://jettyextracts.com/
+1-818-810-7379
Company E-mail: [email protected]