Jetty Extracts, a Company Famous for its Solventless Products, Explains The Significance of Licensed Cannabis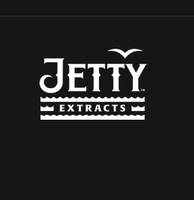 Jetty Extracts, a company famous for its solventless products, explains the significance of licensed cannabis. They understand how cannabis can benefit health if consumed in the right way. However, if the cannabis is not licensed, then it becomes a threat to the person consuming it regardless of how much safety they have been practicing.
Various illnesses and deaths are caused by cannabis bought from illegal stores and consumed without a prior background check of their authenticity. This worsens the health of individuals because cannabis is not tested or regulated. Without testing and regulation, there is a chance that the cannabis consumed is tainted with other chemicals or the quality is subpar, which would cause severe nausea.
Jetty Extracts explains that people must buy cannabis from licensed sellers. They tend to be a little more pricey than ones sold illicitly. However, they make sure that you would not die from smoking cannabis.
How to Tell If Cannabis is Licensed?
Jetty Extracts explains that it is vital to do background checks and research about the company offering Cannabis. More than 3000 unlicensed stores offer cannabis; therefore, it is easy to fall into a trap that could cost one's life. There are also various websites provided by the government and authorities that mention stores that offer licensed cannabis. So if the store is not mentioned on those websites, then one must be wary.
Jetty Extracts has been offering the best solventless vape to its customers. These customers have given various positive feedback about the benefits that they felt. One of these reviews includes:
"I reviewed the Jetty Extracts - Solventless Vape in the strain Tropaya, known as a strain with indica effects. I twisted the vape cartridge onto my 510-thread battery, took a puff, and got a big hit from the first pull - no "priming" necessary. Immediately I was hit with a tingling sensation at the front of my forehead and a light flavor upon exhaling. The effects were long-lasting. As a user with a high tolerance, my usual vape routine is to take a few puffs at once to get that cerebral and floaty head-buzz that usually dwindles within 10-15 minutes. The Jetty Solventless vape cartridge kept my head afloat for a good 30-45 minutes, and I noticed my shoulders start to relax and anxieties melt away within that time."
Contact Jetty Extracts for more information about licensed cannabis. You can also visit their website for more details and the products they offer.
About the Jetty Extracts
Jetty Extracts is one of the most popular companies for solventless stores in the Bay Area. They are known for their professionalism and the impeccable products they offer, which are hygienically produced and safe to consume. For them, customer health is of top priority, which is why they offer the best to those who buy from them.
Contact:
Jetty Extracts
Kate Weltz
Director of Marketing
https://jettyextracts.com/
+1-818-810-7379
Company E-mail : [email protected]