Jergens, Inc. Adds Precision Machine Vises to Complement Its Workholding Components Line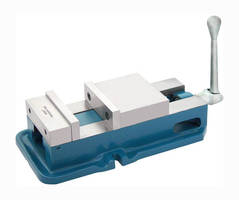 New Line Ideal for Lower-Volume Applications

July 1, 2009-Cleveland, Ohio-Jergens announces the addition of Precision Machine Vises to complement its Workholding Components product line. Precision Machine Vises are ideal for prototyping and tool room applications versus high-volume production operations for which the existing Jergens line is well recognized.

This line of vises offers high quality at competitive prices and will be available exclusively through the Jergens distribution network.

"The Precision Machine Vise line is an important addition to Jergens' full line of vises, allowing us to offer solutions for a broader range of applications," says Sean Stapulionis, Jergens' General Manager. These vises come in a wide array of sizes, styles, and configurations to meet almost any precision machining application requirements.

Jergens' other vise offerings are available in manual and hydraulic versions, all with machinable, reversible jaws; hardened and ground steel rails; flow-through bases; and fully sealed lead screw assemblies.

About Jergens, Inc.

Founded in 1942, Jergens, Inc. has grown into four separate operating divisions providing superior engineered solutions and products: "The standard components with the highest standards." The Jergens Difference might be better engineering or better service but the result is always the same-a better solution for our customers. Jergens is an ISO 9001:2000 certified company.

For more information, please contact
Jergens, Inc.
at Jergens Way,
15700 S. Waterloo Road,
Cleveland, OH 44110-3898.
Phone: 216-486-5540
or toll free: 800-537-4367;
Fax: 216-481-6193.
On the Web: www.jergensinc.com.
E-mail: info@jergensinc.com.

More from Architectural & Civil Engineering Products