Ironside TundraBrick® Palettes come with red undertones.
Press Release Summary: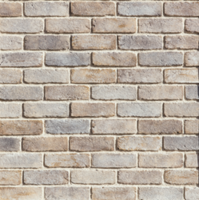 Eldorado Stone Color Palettes are available in Ironside TundraBrick®, Latigo TundraBrick, Whitebark Cliffstone®, Cumulus Vantage30, Cannonade Cut Coarse Stone® and Vintage Ranch variants. Vintage Ranch model is available in four color finishes such as saddlewood, foxwood, parchwood and doverwood.
---
Original Press Release:
Eldorado Stone Debuts Five Color Palettes at International Builders' Show 2018
New stone colors showcased alongside GOOD DESIGN™ winner Vintage Ranch
Eldorado Stone unveils five new color palettes across four of its most popular stone and brick profiles during the annual NAHB International Builders' Show (IBS) in Orlando, Florida. The inspiring and versatile new color options expand the breadth of textural and tonal expression for the popular Modern Collection, which debuted during IBS 2016. The new colors join GOOD DESIGN™ award-winning Vintage Ranch on display in Booth W2583 from January 9-11.
"We listen closely to the architectural and design community because we're passionate about providing the most elevated colors and textures possible in order to shape meaningful spaces," said Sarah Lograsso, Director of Marketing. "Every new step we take represents a deliberate and purposeful response to the input we've received from our network of specifiers and artisans, and we are excited to share these new color palettes with the world at the International Builders' Show."
Featured in Booth W2583 during IBS 2018:
Ironside TundraBrick®: A moody mix of charcoal and ash with red undertones, Ironside brings a trendy new expression to the artistically distressed surfaces and slightly squared edges of Eldorado Stone's captivating modern brick veneer.
Latigo TundraBrick: On the lighter side of the spectrum, the sun-kissed tones of Latigo add a multicolored, mosaic-like option to the color repertoire of the contemporary surface. Touches of ivory and grey complement the bright earth tones that form the base of this striking new palette.
Whitebark Cliffstone®: Inspired by feedback from national architects and designers, Whitebark brightens the rugged textures of Cliffstone with vibrant earth tones that call to mind cool climate poplars that have been blanched by sunlight and gracefully worn by the elements.
Cumulus Vantage30: Like the atmospheric phenomenon from which it draws its name, Cumulus partners the wispy interplay of soothing greys with the gentle textural surface of one of Eldorado Stone's most distinctive and modern profiles.
Cannonade Cut Coarse Stone®: With Cannonade, the linear-style Cut Coarse Stone profile gets cooler with sophisticated grey tones in an intricately layered series of highlights and depth patterns that draw attention to the authentic textures and contours of stone.
Vintage Ranch: A 2017 GOOD DESIGN Award recipient, Vintage Ranch is available in four color finishes: Saddlewood, Foxwood, Parchwood and Doverwood.
To learn more about Eldorado Stone and its products, visit eldoradostone.com.
About Eldorado Stone
Eldorado Stone, LLC is the manufacturer of the world's most believable architectural stone veneer and is headquartered in San Marcos, California. For more than 45 years, Eldorado Stone has demonstrated an undeniable passion for creating authentic products that elevate quality and design, including architectural stone and brick veneer, fireplace surrounds, fire bowls and outdoor living products. The company currently operates manufacturing facilities in several states with regional distribution centers across the U.S. For more information and to view a gallery of beautiful installations, visit http://www.eldoradostone.com.
About International Builders' Show
The NAHB International Builders' Show® (IBS) is the largest annual construction show in the world attracting 60,000 visitors from more than 100 countries. IBS brings together the industry's most important global manufacturers and suppliers and showcases the latest products, materials and technologies involved in all types of buildings - including wood, concrete, stone and brick.
More from Optics & Photonics