IR Band Filter protects LCDs from solar heat and radiation.
Press Release Summary: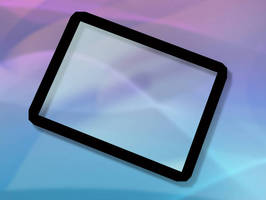 Utilizing thin film coating, Infrared Blocking Hot Mirror protects outdoor-use LCDs from solar heat and radiation while also reducing their temperature. It reflects energy between 750-1,200 and works as cover glass to protect LCD display, effectively mitigating total IR energy directed at display during daylight hours. Thin film coating eliminates black-out that is common when viewing unprotected outdoor LCD under bright sunlight.
---
Original Press Release:

Abrisa Offers New Infrared Blocker to Enhance and Protect LCD Outdoor Displays



May 27, 2009 - Santa Paula, CA - Abrisa, a global leader in glass fabrication and thin film optical coatings, introduces an Infrared (IR) Blocking Hot Mirror to protect liquid crystal displays (LCDs) from solar heat and radiation. The new infrared band filters minimize the amount of harmful solar radiation and reduces the temperature in outdoor-use LCD applications. This advanced thin film coating protects the display screen and eliminates black-out that is common when viewing any unprotected outdoor LCD under bright sunlight.

Illuminators used in LCD systems are susceptible to high heat and light energy stress. Abrisa's IR Blocking Hot Mirror (that reflects energy between 750 nm and 1200 nm) works as a cover glass to protect the LCD display and effectively mitigates the total IR energy directed at the liquid crystal display during daylight hours, extending the life of the display.

Abrisa offers a variety of thin film IR band blocking filters to enhance functioning and protect outdoor liquid crystal displays. The anti-reflection coating for LCDs further improves performance and can be used in combination with the new IR Blocking Hot Mirrors. For more information, please visit: www.abrisa.com.

Abrisa (www.abrisa.com - Santa Paula, CA) is a global manufacturer of high quality glass products and optical coatings for electronic, optical, lighting and industrial applications. Abrisa's customized glass fabrication includes glass strengthening and coatings, screen printing, bus bar, precision machining, cutting and edging services, and clean room specialty packaging. Abrisa recently acquired Sycamore Glass Components (Sycamore, IL), a glass manufacturing facility specializing in fabricating advanced technology, military, display and optical products, while specializing in smaller, custom projects. In 2007, the company also acquired ZC&R Coatings for Optics (Torrance, CA) to provide innovative and reliable precision optical coatings and components as part of the Abrisa family of products.

ABRISA
Complete Glass & Coatings Solutions
200 S. Hallock Drive
Santa Paula, CA 93060

Contact:

Randy Ray, V P & General Manager, Business Development
Phone: 1.877.622.7472 (1.877.6.ABRISA)
Fax: 1.805.525.8604
E-mail: rray@abrisa.com
Web Site: www.abrisa.com

More from Materials