Ipsen USA Receives Orders for 16 Vacuum Furnaces in October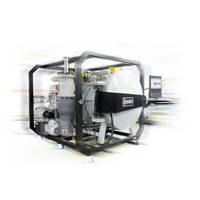 CHERRY VALLEY, IL – Ipsen USA secured multiple vacuum furnace orders during the Furnaces North America trade show last month and the streak continued throughout the remainder of October, ending with a total of 16 new orders.
Among the orders were nine TITAN® vacuum furnaces – a record month in the 10-year production of the global platform product. TITAN is known for its versatility and these furnaces continue to prove that, as they will be shipped worldwide for use in a variety of applications for companies in aerospace, automotive and commercial heat-treating industries.
In addition to the strong bookings for the TITAN product line, Ipsen also sold seven custom units, including MetalMaster®, TurboTreater® and vacuum aluminum brazing furnaces.
About Ipsen                                                                    
Ipsen designs and manufactures industrial vacuum and atmosphere heat-treating systems, supervisory controls systems and predictive maintenance software platforms for a wide variety of industries, including Aerospace, Automotive, Commercial Heat Treating, Energy and Medical. With production locations in America, Europe and Asia, along with representation in 34 countries, Ipsen is committed to providing 360° support for customers worldwide. Choosing Ipsen means choosing a partner in success.
Contact:
Heather Huftalin
Marketing Manager
Heather.Huftalin@IpsenUSA.com
+1 815-332-2601
Contact This Company Download Spec Sheet
More from Thermal & Heating Equipment