IOTA Awarded Patent for ILB-CP Emergency LED Drivers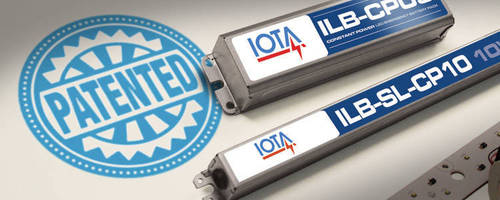 IOTA is proud to announce that the ILB-CP Constant Power Emergency LED Driver Series has received a patent from the United States Patent and Trademark office! The innovative Constant Power design of the ILBCP Series provides predictable performance for today's LED array and drivers and is the technology that has paved the way for field install emergency solutions for these applications.



The patented Constant Power design provides a consistent level of illuminationfrom the fixture while in the emergency mode by providing the array with constant wattage at the system's required voltage, as opposed to the varying output provided by constant current emergency LED drivers.



To date, IOTA's ILB-CP Series remains the only emergency LED driver that is UL Classified for factory and field installation for any Class 2 LED Driver. For further details on the IOTA ILB-CP Series, visit us on-line or call your IOTA Customer Service Team at 1-800-866-4682.

More from Electrical Equipment & Systems