Integration Services support SJB assemblies.
Press Release Summary: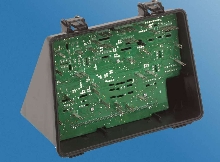 Smart Junction Box integration services assist automotive manufacturers and suppliers with implementing prototyping and Design Validation. SJB sub assembly board assemblies are provided fully populated and soldered, and ready for customer mounting. By offering suite of dedicated production capabilities and tooling services for conducting process testing and design validation, Autosplice enables automotive suppliers to pre-qualify SJB product designs.
---
Original Press Release:

Autosplice Offers Prototyping, Design Validation (DV) and High Volume Production of Sub-Assembly Services For Smart Junction Box (SJB) Assemblies


San Diego, CA. - - As part of a continuing focus on serving the automotive industry, Autosplice offers comprehensive integration services to support the production of Smart Junction Box (SJB) assemblies. SJB's are used extensively in modern automobile designs to bring together both power distribution (the muscle) and electronic body control (the brains) within one module, where previously two separate modules connected by a wire harness were utilized. This saves cost, weight and real estate in automobiles.

Autosplice's Smart Junction Box integration services are designed to assist automotive manufacturers and their suppliers with implementing more efficient and cost-effective prototyping and Design Validation (DV) while deferring the major up-front expenses associated with deploying a complete assembly line until they are actually needed to support full production. For example, automotive manufacturers typically are working on the design of electronic assemblies such as SJBs 3 to 4 years before they will be introduced into volume production. Automotive suppliers must be able to define their production methods as much as 1 to 2 years before release but need to carefully time the bulk of their capital investments to coincide with actual production ramp-up. In addition to prototype and design validation services, Autosplice can also provide high volume production SJB sub assembly board assemblies. These board assemblies will be fully populated and soldered, ready for customer mounting into an SJB assembly module.

Autosplice already provides all of the terminals used in SJB assemblies (interconnect pins, tabs, jumpers, headers, receptacles, etc.) and also has deep expertise in the full range of associated assembly equipment and process technologies. By providing a suite of dedicated production capabilities and tooling services for conducting process testing and design validation, Autosplice can enable automotive suppliers to pre-qualify their SJB product designs, while deferring millions of dollars in equipment costs for up to 1 or 2 years.

According to Greg Torigian, Field Application's Engineer, "Because Autosplice is a major supplier of virtually all of the interconnect components that go into Smart Junction Boxes and is the industry leader in innovative assembly technologies, it is a logical step for us to also provide leadership in integration services. We are already tooled up for assembling most automotive-standard interconnects so we can quickly provide our customers with completely assembled SJB boards that meet their exact design specifications. By getting involved early, we also can help automotive manufacturers and suppliers make the best component and manufacturing process choices to optimize their overall applied costs, well before ramping up to full production."

Autosplice is a leading manufacturer of terminals, component assemblies and applicator systems, providing automated solutions for creating electrical interconnections. Autosplice systems enable substantial cost savings and provide superior reliability over conventional connector products and assembly methods.

For More Information:
Agency contact, Jim Hunt: Phone 253-857-7242, Email jimhunt@sitmark.com

or

Autosplice, Debbie Thomas: Phone 858-535-0077, Email dthomas@autosplice.com

For more information on Autosplice's products or to discuss unique applications, contact Autosplice at (800) 535-5538 or visit our Web Site at www.autosplice.com

More from Computer Hardware & Peripherals