Innovative and Fresh Packaging Solutions by Coveris at Vending Paris Show in March 2015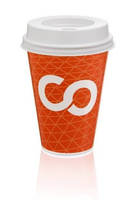 Coveris unveils its exclusive range of innovative fresh packaging solutions at the Vending Paris Show, taking place from 18th to 19th March 2015. Convenient and sustainable packaging solutions for an attractive and tailor-made product presentation are in the focus of the company's product offering.



Convenience and sustainability paired with enhanced visibility



Visitors can be excited to experience Coveris' innovative and fresh food packaging solutions which are being exhibited during the Vending Show from 18th to 19th March in Paris. Convenient and environmental friendly packaging solutions achieving visible and customized product presentation are in the focus of the rigid offering, which includes the recently acquired UK paperboard range from St. Neots. Between 9:30 am and 6-7 pm expert sales representatives of the global packaging manufacturer and solutions provider Coveris welcome visitors at the Coveris stand R081 to discuss packaging needs for the increasing demand of convenient or eco-friendly food-to-go with individual branding possibilities.



Besides a big range of innovative brands like VenDuo® or Tri-Pot™, Coveris for the first time offers their sustainable paperboard range – all catering for a variety of packaging requirements and food applications.



VenDuo® vending cups – innovative premium solution for the vending industry



VenDuo® is a patented vending cup range with excellent insulation properties, which consists of a plastic inlet and a brandable paper banderole. The technology is based on the successful DuoSmart® concept, a promising plastic-paper-combination with numerous branding and promotion opportunities.



Coveris' new vending cup range presents an environmentally friendly packaging solution not only because the paper board is PEFC / FSC certified but also because the plastic inlet is saving resources as it is produced with minimal use of material. Moreover, both plastic and paper components can be easily separated into different waste streams by the consumer.



VenDuo® completes the existing PS vending cup ranges like eXpert and Swing by a reliable, highly decorative, functional, sustainable and vendible packaging solution for premium positioned products.



Convenient and attractive fresh food presentation thanks to rigid PET packaging innovations



The Tri-Pot™ range of contemporary dessert pots based around current food and packaging trends was named the winner of The New Café Product Award 2014. The range is made from rPET and consists of three interchangeable pots, two lids and one insert, providing endless combinations for the perfect food presentation. They also ensure optimal rigidity, immunity against mechanical damages and allow perfect product presentation whilst being highly convenient in product application.



Besides the Tri-Pot™ range Coveris offers various PET tumblers with different lid solutions – with and without straw hole – as the ideal to-go packaging for fresh desserts, drinks or fruit salads.



High quality and environmentally friendly paperboard range



Coveris offer three paperboard collections 'Seasons', 'Natural' and 'Classic' that cater for a variety of packaging requirements, from sandwiches to salads, wraps or display trays. All are made from high quality materials that are widely recyclable, giving customers the finest presentation in the market. The paperboard range presents the offering from former St. Neots Packaging Ltd which is now part of Coveris.



With a comprehensive product packaging portfolio, various manufacturing and decoration capabilities all over the world and years of Food Service experience, Coveris achieves broad geographical coverage, making it a global packaging solutions provider and reliable Food Service partner, focusing on high quality, innovation and convenience.