Industrial Scientific Receives ANZEx Approval for Ventis™ Pro Series Multi-Gas Monitors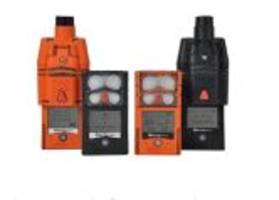 Ventis Pro Series gas monitors meet the requirements for use in hazardous environments in Australia.
PITTSBURGH, PA - 31 January 2017 - Industrial Scientific, the global leader in gas detection, is pleased to announce that Ventis™ Pro Series Multi-Gas Monitors have received ANZEx certification. This certification applies to the use of Ventis Pro Series instruments in hazardous locations in Australia, including above ground and underground coal mines in Queensland. Ventis Pro Series instruments purchased with ANZEx 16.5001 will ship with the following markings:
Ex ia I Ma / Ex ia IIC T4 Ga, -40ᵒC ≤ Ta ≤ +50ᵒC, Ex d ia I Mb / Ex d ia IIC T4 Gb with IR Sensor, -20ᵒC ≤ Ta ≤ +50ᵒC with IR sensor
Ventis Pro Series instruments detect up to five gases and are ideal for a range of applications because of their compact size and durability. Resistant to damage from water, dirt, and dust, the Ventis™ Pro4 and Ventis™ Pro5 are IP68 rated and carry a Guaranteed for Life™ warranty. Along with meeting the industry's need for a rugged instrument, the Ventis Pro Series offers a number of features that improve worker safety and usability.
Panic and Man-Down Alarms: If a worker needs assistance or medical attention, pressing the panic button activates the audible and visual alarms, letting others in the area know that the worker needs help. If a worker fails to move and acknowledge an alert within a preset period, the man-down alarm is activated, letting anyone in the area know that the user is in distress.
Alarm Action Messages: Alarm action messages provide instructional text to let users know how to react properly when an instrument goes into alarm. These messages can be programmed for each alert/alarm setpoint to tell the user, in their native language, whether they should don a respirator, evacuate, or take whatever action is dictated by the company emergency response plan. Alarm action messages mean that an instrument user doesn't need to be trained to interpret and understand the meaning of all gas readings. They simply need to read the display and heed the instructions.
LENS™ Wireless: LENS Wireless is the first gas detection solution that allows personal monitors and area monitors to share gas readings and alarms with one another. When a gas hazard, mandown, or panic situation causes an instrument to alarm, all peers in the connected group will instantly be notified of the hazard and the person in danger so they can respond appropriately.
iAssign™ Technology: iAssign Technology uses near field communication (NFC) to assign users and locations to Ventis Pro Series instruments, which helps workers know who used an instrument where and when, making gas hazard analysis more effective.
To learn more about the Ventis Pro Series and see a full list of certifications, visit www.indsci.com/ventispro.
About Industrial Scientific Corporation
As the global leader in gas detection, Industrial Scientific provides gas detection products and services that keep workers safe in hazardous environments. The company's 700 employees in 21 countries are committed to preserving human life, and have dedicated their careers to ending death on the job in this century. Established in 1985 and headquartered in Pittsburgh (USA), Industrial Scientific also has operations based in Arras (France) and Shanghai (China), and provides technical services to customers from local service centers around the world. Industrial Scientific is the parent company to Predictive Solutions Corporation (www.predictivesolutions.com). For more information, visit www.indsci.com.
Media Contacts:
Chris Lange
Director of Marketing, Americas & EMEA
1-800-DETECTS or (412) 788-4353
Liz Keblusek
Corporate Communications Specialist
1-800-DETECTS or (412) 788-4353
Industrial Scientific Corporation
1 Life Way
Pittsburgh, PA 15205-7500, USA
Contact This Company Download Spec Sheet
More from Software