Industrial Exhauster from Canada Blower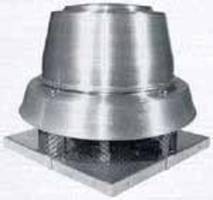 Canada has been building industrial material handling fans for years with increasing efficiency and durability.
Our industrial exhauster has been invented to satisfy needs that were beyond our experience.
Hence, the development of three wheel designs allows to handle everything from light dust to heavy granules and are well suited for wear liners.
The unique construction of Industrial Exhauster allows to handle high temperature up to 2000 F.
The centrifugal exhausters develop higher pressures than traditional utility fans and are suited for a wide range of industrial applications.
Fan is designed for trim chopping and conveying applications in the paper, plastic and foil industries.
Unique, high-efficiency radial wheel utilizes curved blades and a tapered front plate to minimize turbulence and control flow through the wheel.
The selection of an Industrial Exhauster involves consideration of a number of factors. In a material-conveying application, a minimum conveying velocity may be required and the fan size should be selected to give the required velocity.
Canada Blower' engineering team has an extensive knowledge in conveying all types of materials, especially with multiple sizes, special materials like Stainless Steel or Fiberglass Reinforced Plastic there is a fan available to serve handling dirty, abrasive, sticky or bulky particulate-laden airstreams.
Our industrial exhauster can also be constructed using abrasion resistant metals to stand up to even the harshest of environments whether it is sticky, heavy, or abrasive substances, such as coal dust or saw dust.
More from Fasteners & Hardware