Imperial Systems, Inc. has Expanded and Upgraded Their Flex Hose Line!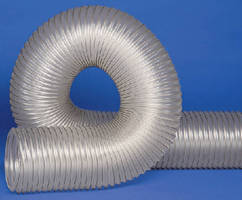 Imperial Systems, Inc. is now offering Polyurethane Reinforced Flex Hose with wire helix in Light Duty, Medium Duty and Heavy Duty. The new line is ideal for severe service applications, has excellent flexibility and superior chemical resistance. Designed for applications with wide temperature ranges. Our PVC polyvinylchloride flex hose is an economical choice to the Polyurethane hose. All of our clear hoses are FDA acceptable. For more information, please visit our website: www.isystemsweb.com or please call Tricia Craig to discuss the introductory dealer pricing at 800.918-3013.

About Imperial Systems, Inc.
Imperial Systems, Inc. is a leader in the dust collection industry, specializing in offering custom design, fabrication and complete package systems.

More from Non-Industrial Products