Imaging Camera captures large components.
Press Release Summary: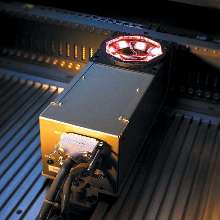 High-resolution Magellan(TM), incorporated in GSM® Platform, captures most large components in single 60 mm field of view to accelerate throughput. It includes front, side, and on-axis lighting and offers pixel resolution of 1024 x 1024 to facilitate small part feature recognition. Lighting intensity is consistent across viewable area. Lighting calibration is performed on machine, eliminating machine-to-machine lighting intensity variation and providing seamless portability.
---
Original Press Release:

Magellan Camera Steers GSM® Platform to Higher Inspection Performance


Increased field-of-view improves throughput for large components

Binghamton, NY, February 14, 2003 - Universal Instruments enhanced the performance of its GSM® Platform by introducing the latest vision technology in the form of the new Magellan(TM) camera. This superior, high-resolution imaging device captures most of the largest components in a single field of view to accelerate throughput. It also features front, side, and on-axis lighting to accommodate a wide component range.

The large, 60mm field of view (FOV) provides substantial throughput improvements for applications that typically require multiple FOVs for large BGA, CCGA, and QFP devices. This larger imaging area does not, however, come at the expense of resolution. Magellan has a pixel resolution of 1024 x 1024 to facilitate small part feature recognition.

Several lighting improvements have also been incorporated. Lighting intensity is now consistent across viewable area. "Magellan enables faster, more accurate alignment and inspection, because the sweet spot of the camera is the complete field of view," explained Raghu Nippani, GSM Product Manager at Universal. Lighting calibration is now performed on the machine, eliminating machine-to-machine lighting intensity variation and providing a seamless portability of products. Multiple lighting types, including front, side, and on-axis, can be used individually or in combination to provide the best possible lighting scheme for a wide range of components.

The flexibility of the Magellan digital camera makes it ideally suited to today's demanding requirements in new product development and introduction; high-mix, fast-turn production environments; and high-volume, high-throughput applications.

About Universal Instruments Corporation
Universal Instruments is a global electronics productivity specialist, providing innovative circuit, semiconductor, and back-end assembly technologies and equipment, integrated system solutions, and process expertise to manufacturers in every sector of the electronics industry.

For more information about Universal's Magellan digital camera, please contact our support office:
Post Office Box 825
Binghamton, New York, 13902-0825
1-800-432-2607 / 1-607-779-5000
E-mail: universal@uic.com

Universal contact
Karen Moore Watts
UICPO Box 825
Binghamton
NY 13902-0825USA
Tel: +1 607 779 4079
Email: moore@uic.comwww.uic.com


Related