ILSCO Enhances Offering of Grounding Connectors for Solar Energy Applications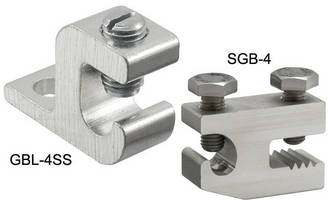 ILSCO introduces two new connectors for solar panel grounding, SGB-4 and GBL-4SS. The connectors are designed to prevent galvanic reactions and enhance conductivity.

The SGB-4 connector body has extruded serrations for breaking the anodized finish on photovoltaic modules and frames. The serrations in the wire binding break corrosion on the grounding wire which means that no surface preparation is required for the PV module, frame or ground wire. The unique clamp on design means no mounting holes are required, the connector simply clamps onto the frame of the solar panel.

The UL 467 Listed and CSA Certified aluminum connectors accommodate 4 - 14 AWG and are dual rated for copper or aluminum conductor. They are electro-tin plated for low contact resistance. The lay-in feature provides ease of installation. The connectors feature stainless hardware. SGB-4 and GBL-4SS meet ASTM B117-09 for operating in a salt spray (fog) environment which simulates outdoor use.

ILSCO is your ClearChoice® for electrical connectors.

ILSCO

4730 Madison Road

Cincinnati, OH 45227-1426

PH: 513-533-7518

sales@ilsco.com

www.ilsco.com

ILSCO is a privately-held, American-owned electrical connector manufacturing company whose mission is to bring product innovation and exceptional customer service to the marketplace. To grow and evolve as an independent global leader in the electrical industry.


More from Packaging Products & Equipment